Weekly Digest
March 17, 2020
COVID-19 and JACL operations and programming
This is a challenging time for us all as a nation as we all seek to do our part to reduce the impact f COVID-19. We must all do our part to keep safe those who might be more vulnerable.
Because of the directives from local public health departments and governments, JACL staff are now teleworking. Although we will not be in our physical offices, JACL is still committed to serving the community. Please direct all phone calls to our Washington, D.C. Office at (202) 223-1240 and we will get back to you as quickly as possible. Otherwise, we will all be available via email.
This Saturday's national board meeting will be conducted via conference call. If you would like to join the call, the information is following: There will be no in person meeting due to the current shelter in place guidelines for the city of San Francisco. Please be aware that there will be breaks during the day when there may be no activity.
JACL National Board Meeting
Saturday, March 21
8:30am - 5:00pm PDT (11:30am - 8:00pm EDT)
Dial-in number (US): (605) 472-5690
Access code: 260324#
Join the online meeting: https://join.freeconferencecall.com/jmoy3
Because of the virus, we have postponed the JACL/OCA Leadership Summit scheduled for April 25-28. Two other major events we were scheduled to participate in, JACS Advocacy Days and Tsuru for Solidarity have also been postponed if possible.
We remain vigilant for how the disease spread progresses, particularly in consideration of our convention scheduled for June 24-28. At this time, we continue to plan towards holding the convention as scheduled. We will notify you should there be any change in 2020 Convention plans.
Stay safe everyone and we hope to see you all in person again soon.
- JACL National Staff
COVID-19: JACL Statements and Cancellations in the Community
As the list of cancellations and postponement of events grows, the JACL will do its best to keep these events for the larger Japanese American community up to date. If you would like to see a full list of large scale canceled or postponed events, please visit our website using the link below to see the list.
URGENT DUE TODAY - Ask your Representative to Sign Onto Congresswoman Matsui's Dear Colleague Letter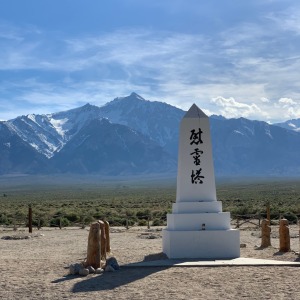 Congresswoman Doris Matsui has released a Dear Colleague letter asking other members of the House of Representatives to support the Japanese American Confinement Sites (JACS) grant program! Sign on's are due by COB today, March 17th! Please fill out the form below to urge your Representative to sign on today! Or if your representative has signed on, thank them for their work!
Call to Action - Save Funding for the JACS Grant!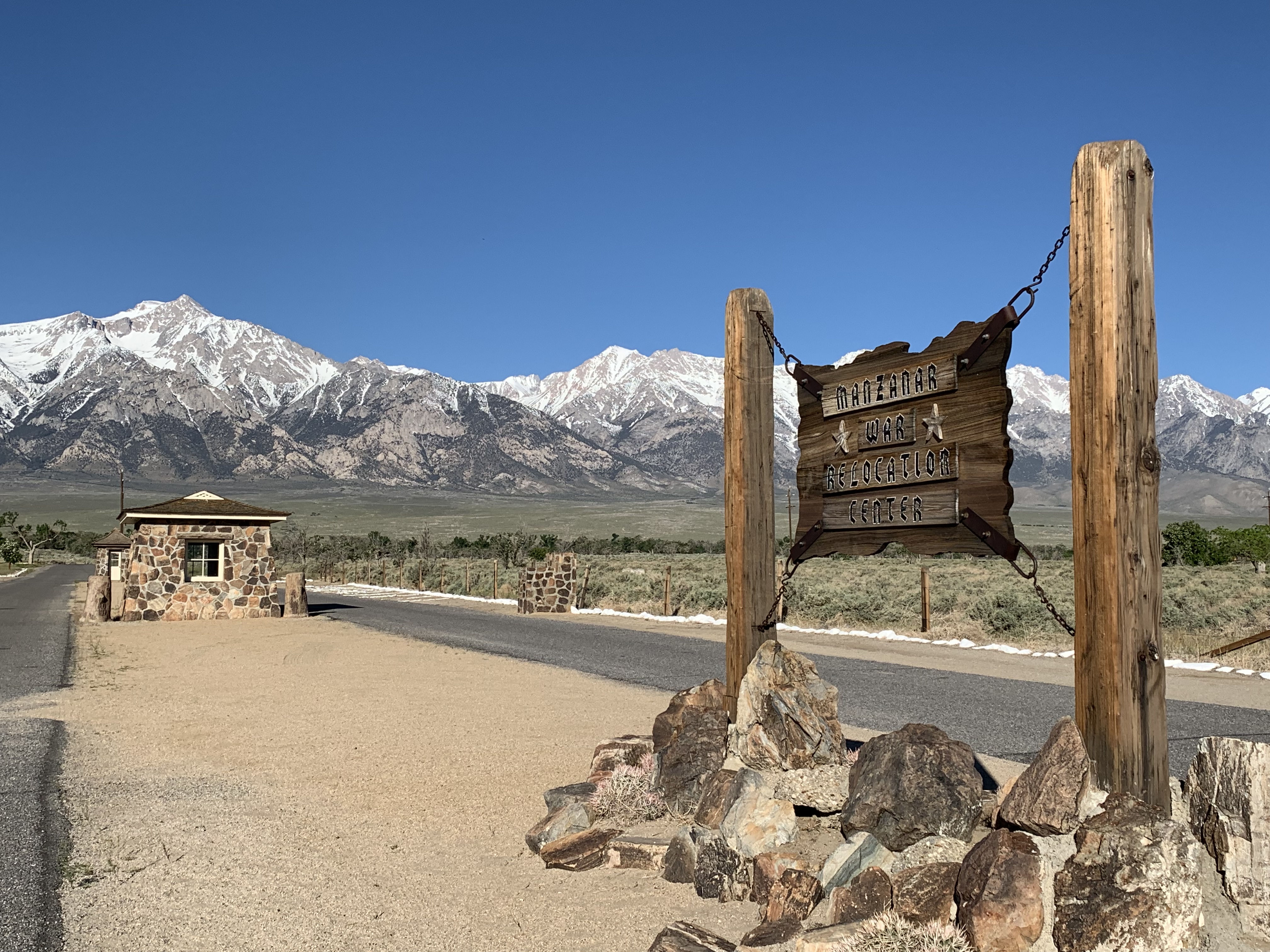 Take part in our online call to action! From now through mid-March, you can use our online petition form to send messages directly to your representatives in Congress, urging them to request $3.1 million in appropriations for FY2021. Appropriation requests for the Department of the Interior are due March 25th, so urge your representatives now! You can fill out the form using the link below!
Registration is Now Open!
2020 JACL NATIONAL CONVENTION
June 24 - 28 Las Vegas
Registration for the 2020 JACL National Convention in Las Vegas is now open! You can register for national convention using the link below before April 1st for an Early-Bord Discount! You can also begin booking your rooms through Bally's Event Page below! We hope to see you in Las Vegas!
Japanese American Veterans Association
2020 Scholarships
Applications Due: March 25, 2020
The Japanese American Veterans Association announces its annual Memorial Scholarship Program for 2020. The scholarships will benefit a range of graduating high school seniors, advanced undergraduate students, and post graduate and professional education students.
The scholarships include The Inouye Memorial Scholarship ($5,000) honoring the late US Senator Daniel K. Inouye's iconic career of military and civilian public service; the JAVA Founder's Scholarship ($3,000), which is awarded in memory of JAVA's founder, Colonel Sunao Phil Ishio, USAR, his wife Constance and his son Douglas Ishio; the Kiyoko Tsuboi Taubkin Legacy Scholarship ($2,000), a tribute to Ms. Kiyoko Tsuboi Taubkin, a longtime supporter of JAVA; as well as JAVA Memorial Scholarships ($1,500), honoring former JAVA veteran members and/or their family members. The 2020 JAVA Memorial Scholarships are:
Ranger Grant Hirabayashi Scholarship, in honor of Ranger Grant Jiro Hirabayashi, MIS.Colonel Jimmie Kanaya Scholarship, in honor of Colonel Jimmie Kanaya, a three-war veteran – WW II, Korean and Vietnam.Mitsugi Kasai Scholarship, in honor of CWO 4 Mitsugi Murakami Kasai, MIS veteran.Ben Kuroki Scholarship in honor of Sergeant Ben Kuroki, a gunner in the US Army Air Corps,505th Bombardment Group.Matsui Scholarship in honor of Victor Matsui, MIS veteran, and his wife Teru.Robert Nakamoto Scholarship, in honor of past JAVA President and Korean War veteran, Bob Nakamoto.Major Mike Okusa Scholarship in honor of Major Muneo Michael Okusa, MIS veteran, and founding member of JAVA.Betty Shima Scholarship, in honor of Betty Fujita Shima, lifelong partner of 442nd veteran, Terry Shima.Shirey Scholarship, in honor of Major Orville Shirey, 442nd veteran and wife Maud Shirey.
Descendants of those who served in the 100th Battalion, the 442nd Regimental Combat Team, the Military Intelligence Service, Engineer Construction Battalion, or other United States military unit, including the Women's Army Corps or Army Nurses Corps. Current members of JAVA whose membership began prior to April 1, 2018 are eligible to apply. Children of current JAVA members may also be eligible to apply if the applicant's parent or guardian was a member of JAVA prior to April 1, 2018. In the case of the Senator Inouye Memorial Scholarship, past or present members of the Army's 100th Battalion, 442nd Infantry (USAR), are encouraged to apply. Applicants should demonstrate their lifelong commitment to public and uniformed service leadership for the nation.
Applicants should first review published rules and forms. Applications and supporting documents must be electronically submitted no later than 11:59 p.m. on Wednesday, March 25, 2020, to javascholarship222@gmail.com with either "2020 Inouye Memorial Scholarship," "2020 Founder's Memorial Scholarship," "Kiyoko Tsuboi Taubkin Legacy Scholarship," or "2020 JAVA Memorial Scholarship" and the applicant's name in the subject line. Applications not received by that date or that fail to meet the submission requirements will NOT be considered. Applicants will be notified of a decision by early June 2020. Awards will be presented at the annual JAVA scholarship luncheon on July 18, 2020.
2020 JAVA Memorial Scholarship Program Overview here.2020 US Senator Daniel K. Inouye Memorial Scholarship here.2020 Founder's Scholarship here.2020 Kiyoko Tsuboi Taubkin Legacy Scholarship here.2020 JAVA Memorial Scholarships here.
Scholarship information can also be found on the JAVA website: https://java.wildapricot.org.
Minoru Yasui Student Contest 2020
Righting a Wrong! Min Yasui and Redress!
Contest Prompt:
Reflecting on Minoru Yasui's legacy during the Japanese American redress and reparations movement, create an action plan for a civil rights violation that the United States should redress today (to apologize for, to set right).
Contest Website: https://sites.google.com/view/minyasuicontest2020/home
Exhibit Proposal due: March 15, 2020
Make Your Own Exhibit due: March 28, 2020
Minoru "Min" Yasui saw people treated unjustly in 1942 and he took action. On March 28th, Oregonians commemorate Min's legacy of justice that began with his challenge of the curfew placed on Japanese Americans during World War II. From 1976 to 1984, Min Yasui served as the chair of the Japanese American Citizens League's National Committee for Redress which fought for an apology from the United States government for the unjust incarceration of Japanese Americans during WWII. However, Min passed away before the passing of the Civil Liberties Act of 1988. Though he did not live to see the government's apology, Min's legacy inspires us to take action today.
Make your own exhibit!
Create a Tri-Fold Poster, a photo exhibit, or a short film to capture your redress action plan! Your exhibit should relate an event, action, or violation that occurred in the history or recent past of the United States.
$100.00 to $200.00 Award prizes.
Open to middle and high school students in Oregon and SW Washington
For more information email us: info@oregonnikkei.org
Minoru Yasui Day
Saturday March 28, 2020
"What is done to the least of us, can be done to all of us" - Minoru Yasui
-Courtesy of Kurt Ikeda, Japanese American Museum of Oregon
JACL Legacy Fund Grant Applications
JACL Chapters and Districts are eligible to apply for a grant to support a project or activity that is supportive of the National JACL Strategic Plan. Grants of up to $5,000 each will be awarded by the Legacy Fund Grants Committee to selected applicants. Funding for the program grants are provided by Legacy Fund revenues.
Deadline: April 8, 2020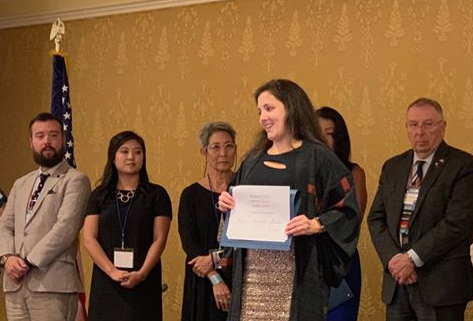 JACL National Scholarship Program
Thirty+ well-deserving students will receive National JACL Scholarships in 2020. In the last four years, we've given out over $316,000 to 129 students.
Freshman Deadline: March 2, 2020
Non-freshman Deadline: April 1, 2020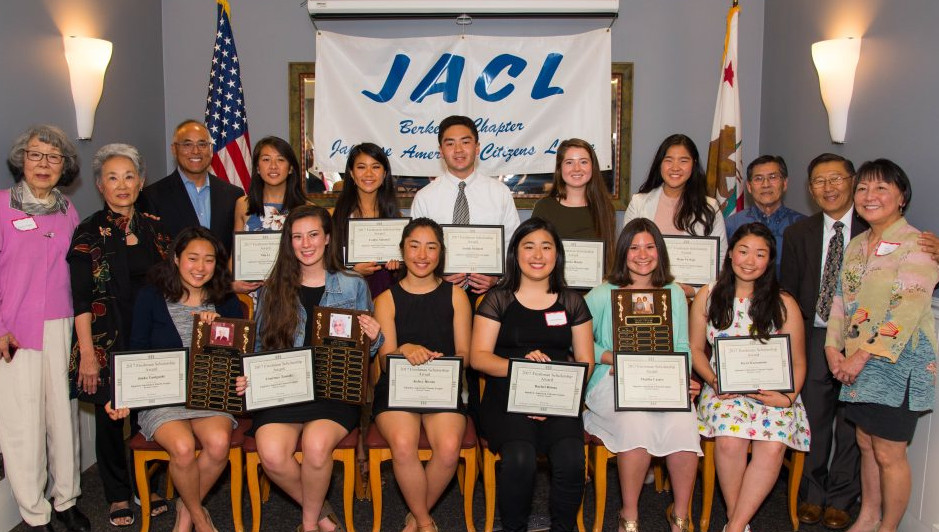 The 2020 Census is Coming Soon!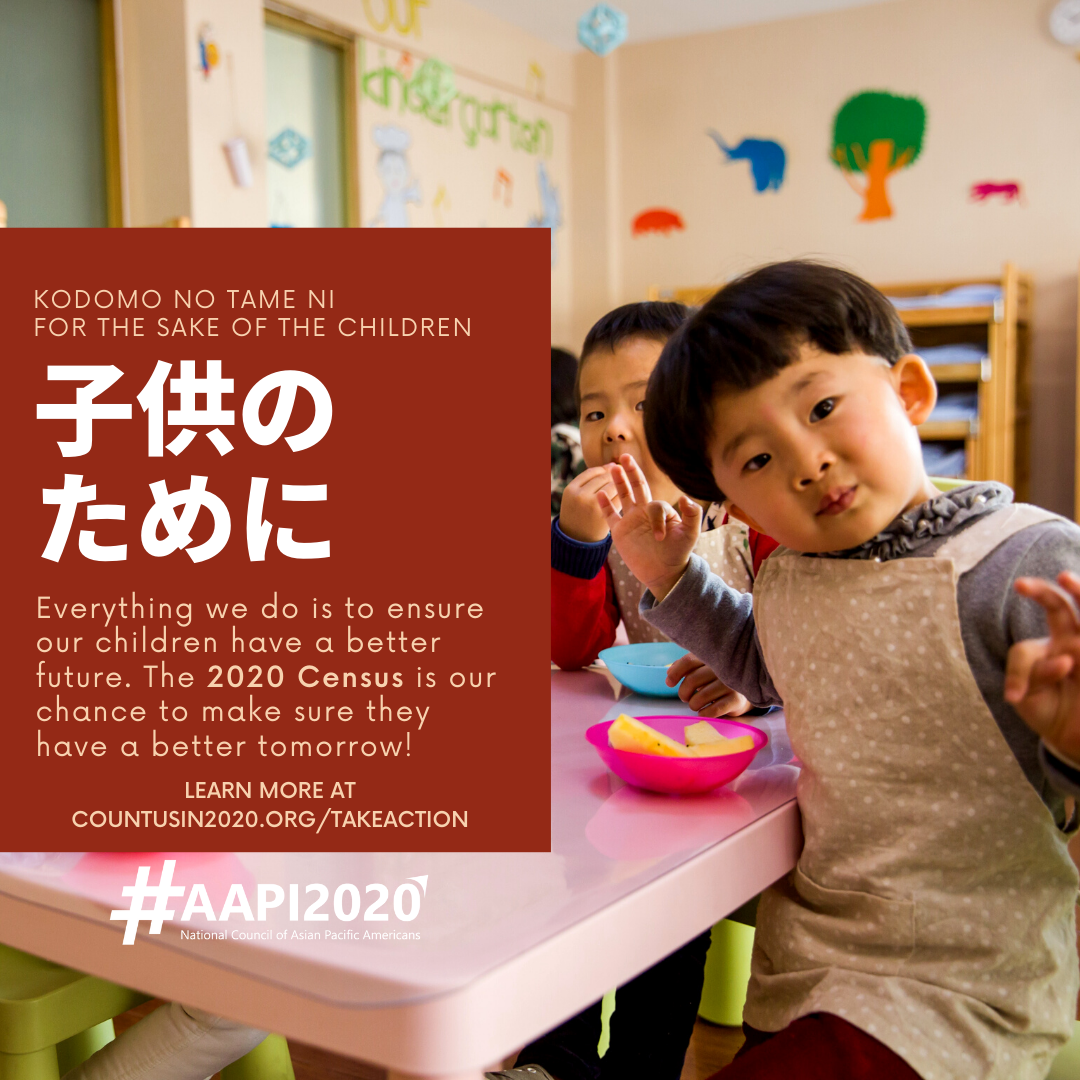 Learn more about the 2020 Census and its important for your family / household here:
Advocacy Opportunity: Join the JACL in Supporting the Dignity for Detained Immigrants Act!
More than one million immigrants arrive at U.S. borders every year, many escaping violent or threatening situations in their home countries.
Under Trump, immigrants arrive to U.S. detention centers that are just as damaging as the violence-prone countries many are fleeing. One investigator even found conditions at the nation's largest Customs and Border Protection detention center "could be compared to torture facilities."
U.S. Congress members, Rep. Adam Smith (D-WA), Rep. Pramila Jayapal (D-WA) and Senator Cory Booker (D-NJ) have sponsored a bill called the Dignity for Detained Immigrants Act, proposing changes to how the U.S. treats immigrants and ensuring transparent and responsible conduct around immigrants awaiting a court decision.
This legislation would implement a shift from detention to alternative housing arrangements for immigrants awaiting court decisions. Community-based supervision programs allow immigrants to live independently, and outside of detention centers.
This legislation will also address transparency in how the U.S. runs its detention centers, calling for regular inspections at detention facilities to ensure that the facility workers are respecting all rights of immigrants.
Migrant families lawfully seeking asylum cannot continue to be abused! Congress must enact legislation to prevent further detainment in for-profit concentration camps. Join the JACL along with other sponsors, Daily Kos, Franciscan Action Network, Blue Future, and more by signing the petition!
JACL Headquarters
1765 Sutter Street
San Francisco, California 94115
(415) 921-5225 | mbr@jacl.org
JACL DC Office
1629 K Street NW, Suite 400
Washington, D.C. 20006
(202) 223-1240 | policy@jacl.org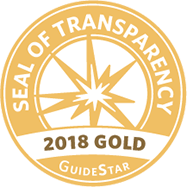 Unsubscribe or change email preferences with the link below