Weekly Digest
March 24, 2020
(REVISED)
Revision: Previously mistook "George Inagaki Award" as "Paul Inagaki Award". Includes new statement from Asian Pacific American Media Coalition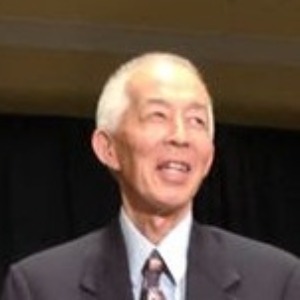 March 14 would have been the birthday of long-time JACL Education Committee leader, Greg Marutani, who passed on November 26, 2019.
Greg's education fund has raised $8,733 and counting and we hope to bring Greg's Education Fund to $10K. These gifts fund education projects such as reprinting the teacher curriculum guides for The Japanese American Experience: A Lesson in American History (we are currently sold out).
Please consider a gift in memory of Greg's birthday using the button below and select "In Memory Of" in the donation dedication.
COVID-19 and JACL operations and programming
JACL's physical offices remain closed. Staff continue to do the work of the organization remotely. Please direct all phone calls to our Washington, D.C. Office at (202) 223-1240 and we will get back to you as quickly as possible. Otherwise, we will all be available via email. All staff emails can be found HERE.
We are still planning for our convention June 24-28, but are considering our options including going forward as scheduled, postponing to a later date, or converting to an online National Council meeting. In the event of a change to the event, any registrations will be honored for the rescheduled event or refunded in the event of cancellation or change of format. We expect to have a decision on convention no later than April 24.
Stay safe everyone and we hope to see you all in person again soon.
- JACL National Staff
COVID-19: JACL Statements and Cancellations in the Community
As the list of cancellations and postponement of events grows, the JACL will do its best to keep these events for the larger Japanese American community up to date. If you would like to see a full list of large scale canceled or postponed events, please visit our website using the link below to see the list.
Asian People Are Not a Disease
"As terms like "Chinese Virus", "Wuhan Virus", and "Kung Flu" are increasingly used by the President and other leaders in our country, so do we see the increase of racially-based hate crimes and xenophobia against people of Asian descent. While President Trump has defended his usage of these types of terms, as "not racist at all", the impacts on our communities tell a different story.
Since as early as January, Asian-owned businesses have been seeing drastic decreases in sales, to the point that some have had to permanently close. New York City has seen a significant rise in violence against Asians, ranging from verbal abuse to physical assault, including a man chasing an Asian woman through the subway station before beating her. In San Francisco a woman was spit on and screamed at by a man on the street, forcing her to flee to a nearby business to escape further attack. These types of incidents are only going to increase as rhetoric that points the finger at the Chinese, and more broadly Asians continues to escalate."
JACL joins the #WashtheHate Campaign
The JACL, along with other Asian American organizations and Asian American entertainers are joining the #Washthehate campaign! As racism and xenophobia towards the Asian American community have grown during the COVID-19 outbreak, it's important to stand up and ensure we stand united against hate. Join the movement and visit the Wash the Hate webpage for information on how you can take part in showing support!
Announcing Applications for 2020-2022 JACL National Board Positions and Convention Documents
Los Angeles, CA - The National JACL Nominations Committee is seeking members who are interested in running for a seat on the National JACL Board of Directors. The initial filing deadline shall be Sunday, April 25, 2020. After that date, those wishing to submit their names as candidates must run from the floor of the National Convention and are subject to additional requirements. The term of office for this election shall be two years covering the 2020-2022 Biennium.
Positions include National President, National Secretary/Treasurer, Vice President of General Operations, Vice President for Planning & Development, Vice President for Membership, Vice President for Public Affairs, National Youth/Student Council Chair and National Youth/Student Council Representative. A description of the officers and their duties can be found in the JACL Constitution and Bylaws.
The process and procedures for those who wish to run can be found in the Nominations and Guidelines at this link.
The election will be held during the 2020 National Convention in Las Vegas, NV from June 24th to June 28th. For more information on running for office, please contact Nominations Committee Chair Eric Langowski at erhlango@gmail.com.
Along with National Board Applications, the following committee forms are available on the JACL National Convention Page:
Awards Committee Nomination Forms (JACLer of the Biennium, JA of the Biennium, George Inagaki Award)
Resolutions Committee Forms
CBL Committee Forms
Credentials Committee Forms
Exhibitor and Ad Intake Form
JACL National Scholarship Program: Non-Freshman Deadline Extended!
Non-freshman Deadline: NOW MAY 1, 2020
SAN FRANCISCO — JACL recognizes that COVID-19 has disrupted our everyday lives, and the impact has also been felt by students. Colleges have closed, instruction has gone online, and students have moved home. With decreased access to student services, such as obtaining their transcripts, students have faced challenges in securing required documents for their scholarship applications.
Therefore, the National JACL has extended the scholarship filing deadline for undergraduate, graduate, law, arts and student aid applications from April 1 to May 1, 2020. This should provide time for students to obtain their sealed official transcripts in hard copy for inclusion in their JACL application packets.
All other filing requirements for non-freshman applicants remain in place. Complete application packets must be postmarked no later than May 1, 2020, and sent to: National JACL Scholarship Committee, c/o JACL Midwest District Council, 10604 Killarney Drive, Union, Kentucky 41091.
Due to shelter-in-place orders, the processing of membership and membership numbers out of our San Francisco Headquarters Office may be delayed. Phone messages are not easily retrievable so membership questions should be emailed to mbr@jacl.org rather than calling.
Freshman Applications
There are NO CHANGES to deadlines for the national freshman scholarship applications. The March 2, 2020 filing deadline has passed. Chapters must still submit their most outstanding freshman applications to the National Freshman Scholarship Committee, c/o Seattle JACL, P.O. Box 18558, Seattle, WA 98118 no later than April 1, 2020.
Chapters are also to inform their freshman applicants of whether their application has been forwarded onto the national competition or not.
All students selected to receive National JACL scholarships will be notified in August and highlighted in a special scholarship edition of the Pacific Citizen in the Fall.
For any questions, you may contact Regional Director Patty Wada at pwada@jacl.org or National Vice President Matthew Farrells at mfarrells@jacl.org
ASIAN PACIFIC AMERICAN MEDIA COALITION HERALDS TWO NEW CABLE NETWORK SERIES FEATURING SOUTH ASIAN AMERICANS
"The Asian Pacific American Media Coalition ("APAMC") today heralded the premiere of two new television series on cable networks that feature South Asian Americans: the unscripted FAMILY KARMA on Bravo and the animated MIRA: THE ROYAL DETECTIVE on Disney Junior.
For years, APAMC has advocated for greater diversity and inclusion of Asian Americans in Hollywood-produced programming. There has been a welcome recent increase in South Asian American talent on TV but many of these roles were in ensembles or for characters who supported the stars. APAMC Chair Daniel Mayeda notes, "While South Asian Americans are glad to be represented, they also yearn for the chance to tell their own stories. That is why we applaud the entry of two new series that center Indian or Indian American life and culture.'"
Registration is Now Open!
2020 JACL NATIONAL CONVENTION
June 24 - 28 Las Vegas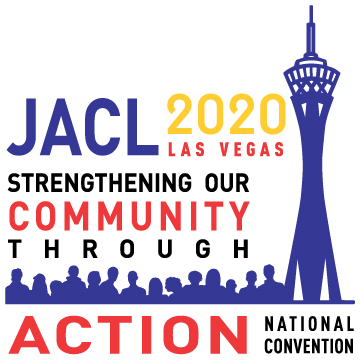 Registration for the 2020 JACL National Convention in Las Vegas is now open! You can register for national convention using the link below before April 1st for an Early-Bord Discount! You can also begin booking your rooms through Bally's Event Page below! We hope to see you in Las Vegas!
Japanese American Veterans Association
2020 Scholarships
Applications Due: March 25, 2020
The Japanese American Veterans Association announces its annual Memorial Scholarship Program for 2020. The scholarships will benefit a range of graduating high school seniors, advanced undergraduate students, and post graduate and professional education students.
The scholarships include The Inouye Memorial Scholarship ($5,000) honoring the late US Senator Daniel K. Inouye's iconic career of military and civilian public service; the JAVA Founder's Scholarship ($3,000), which is awarded in memory of JAVA's founder, Colonel Sunao Phil Ishio, USAR, his wife Constance and his son Douglas Ishio; the Kiyoko Tsuboi Taubkin Legacy Scholarship ($2,000), a tribute to Ms. Kiyoko Tsuboi Taubkin, a longtime supporter of JAVA; as well as JAVA Memorial Scholarships ($1,500), honoring former JAVA veteran members and/or their family members. The 2020 JAVA Memorial Scholarships are:
Ranger Grant Hirabayashi Scholarship, in honor of Ranger Grant Jiro Hirabayashi, MIS.Colonel Jimmie Kanaya Scholarship, in honor of Colonel Jimmie Kanaya, a three-war veteran – WW II, Korean and Vietnam.Mitsugi Kasai Scholarship, in honor of CWO 4 Mitsugi Murakami Kasai, MIS veteran.Ben Kuroki Scholarship in honor of Sergeant Ben Kuroki, a gunner in the US Army Air Corps,505th Bombardment Group.Matsui Scholarship in honor of Victor Matsui, MIS veteran, and his wife Teru.Robert Nakamoto Scholarship, in honor of past JAVA President and Korean War veteran, Bob Nakamoto.Major Mike Okusa Scholarship in honor of Major Muneo Michael Okusa, MIS veteran, and founding member of JAVA.Betty Shima Scholarship, in honor of Betty Fujita Shima, lifelong partner of 442nd veteran, Terry Shima.Shirey Scholarship, in honor of Major Orville Shirey, 442nd veteran and wife Maud Shirey.
Descendants of those who served in the 100th Battalion, the 442nd Regimental Combat Team, the Military Intelligence Service, Engineer Construction Battalion, or other United States military unit, including the Women's Army Corps or Army Nurses Corps. Current members of JAVA whose membership began prior to April 1, 2018 are eligible to apply. Children of current JAVA members may also be eligible to apply if the applicant's parent or guardian was a member of JAVA prior to April 1, 2018. In the case of the Senator Inouye Memorial Scholarship, past or present members of the Army's 100th Battalion, 442nd Infantry (USAR), are encouraged to apply. Applicants should demonstrate their lifelong commitment to public and uniformed service leadership for the nation.
Applicants should first review published rules and forms. Applications and supporting documents must be electronically submitted no later than 11:59 p.m. on Wednesday, March 25, 2020, to javascholarship222@gmail.com with either "2020 Inouye Memorial Scholarship," "2020 Founder's Memorial Scholarship," "Kiyoko Tsuboi Taubkin Legacy Scholarship," or "2020 JAVA Memorial Scholarship" and the applicant's name in the subject line. Applications not received by that date or that fail to meet the submission requirements will NOT be considered. Applicants will be notified of a decision by early June 2020. Awards will be presented at the annual JAVA scholarship luncheon on July 18, 2020.
2020 JAVA Memorial Scholarship Program Overview here.2020 US Senator Daniel K. Inouye Memorial Scholarship here.2020 Founder's Scholarship here.2020 Kiyoko Tsuboi Taubkin Legacy Scholarship here.2020 JAVA Memorial Scholarships here.
Scholarship information can also be found on the JAVA website: https://java.wildapricot.org.
Minoru Yasui Student Contest 2020
Righting a Wrong! Min Yasui and Redress!
Contest Prompt:
Reflecting on Minoru Yasui's legacy during the Japanese American redress and reparations movement, create an action plan for a civil rights violation that the United States should redress today (to apologize for, to set right).
Contest Website: https://sites.google.com/view/minyasuicontest2020/home
Exhibit Proposal due: March 15, 2020
Make Your Own Exhibit due: March 28, 2020
Minoru "Min" Yasui saw people treated unjustly in 1942 and he took action. On March 28th, Oregonians commemorate Min's legacy of justice that began with his challenge of the curfew placed on Japanese Americans during World War II. From 1976 to 1984, Min Yasui served as the chair of the Japanese American Citizens League's National Committee for Redress which fought for an apology from the United States government for the unjust incarceration of Japanese Americans during WWII. However, Min passed away before the passing of the Civil Liberties Act of 1988. Though he did not live to see the government's apology, Min's legacy inspires us to take action today.
Make your own exhibit!
Create a Tri-Fold Poster, a photo exhibit, or a short film to capture your redress action plan! Your exhibit should relate an event, action, or violation that occurred in the history or recent past of the United States.
$100.00 to $200.00 Award prizes.
Open to middle and high school students in Oregon and SW Washington
For more information email us: info@oregonnikkei.org
Minoru Yasui Day
Saturday March 28, 2020
"What is done to the least of us, can be done to all of us" - Minoru Yasui
-Courtesy of Kurt Ikeda, Japanese American Museum of Oregon
JACL Legacy Fund Grant Applications
JACL Chapters and Districts are eligible to apply for a grant to support a project or activity that is supportive of the National JACL Strategic Plan. Grants of up to $5,000 each will be awarded by the Legacy Fund Grants Committee to selected applicants. Funding for the program grants are provided by Legacy Fund revenues.
Deadline: April 8, 2020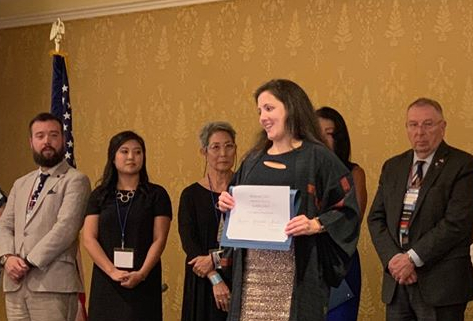 The 2020 Census is Coming Soon!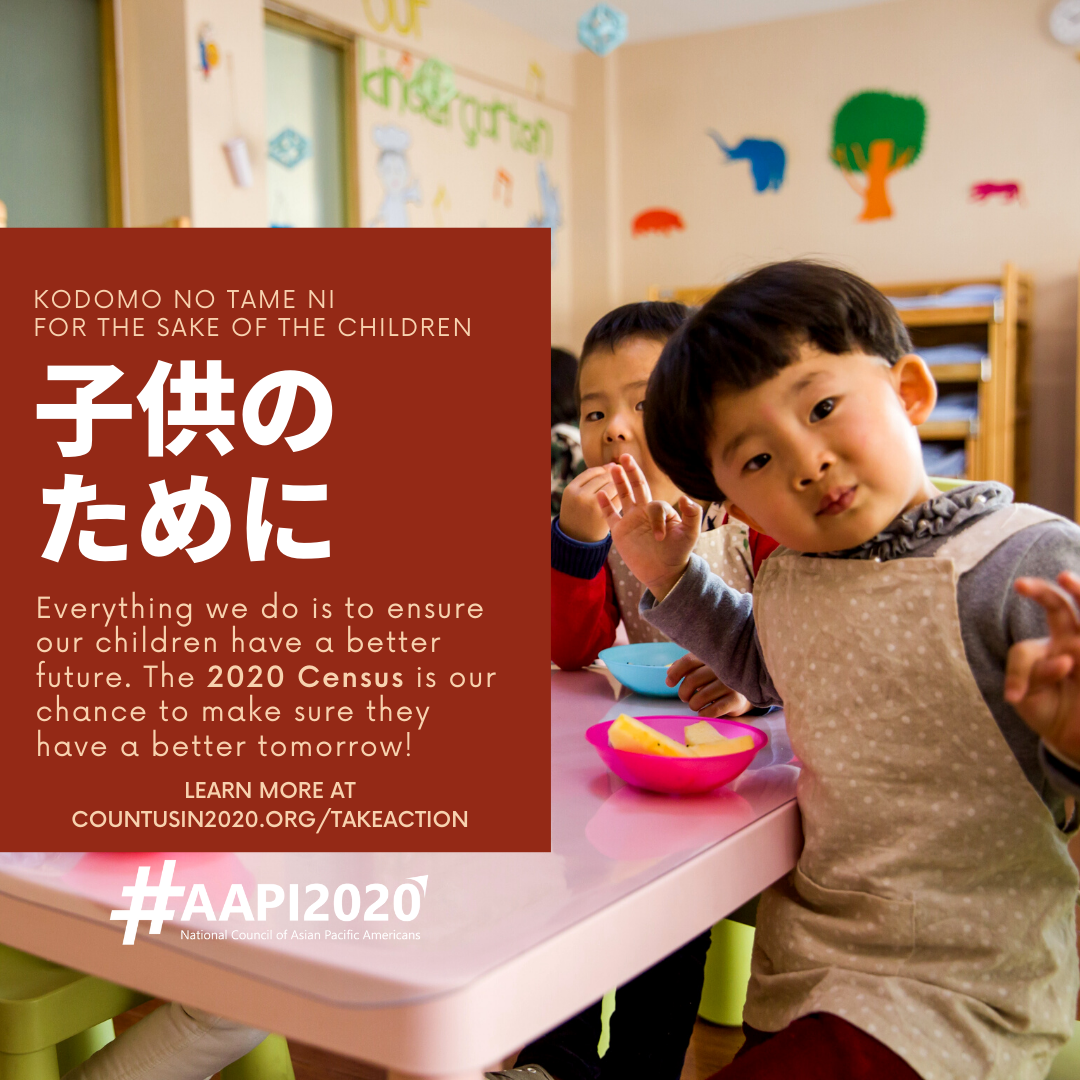 Learn more about the 2020 Census and its important for your family / household here:
Advocacy Opportunity: Join the JACL in Supporting the Dignity for Detained Immigrants Act!
More than one million immigrants arrive at U.S. borders every year, many escaping violent or threatening situations in their home countries.
Under Trump, immigrants arrive to U.S. detention centers that are just as damaging as the violence-prone countries many are fleeing. One investigator even found conditions at the nation's largest Customs and Border Protection detention center "could be compared to torture facilities."
U.S. Congress members, Rep. Adam Smith (D-WA), Rep. Pramila Jayapal (D-WA) and Senator Cory Booker (D-NJ) have sponsored a bill called the Dignity for Detained Immigrants Act, proposing changes to how the U.S. treats immigrants and ensuring transparent and responsible conduct around immigrants awaiting a court decision.
This legislation would implement a shift from detention to alternative housing arrangements for immigrants awaiting court decisions. Community-based supervision programs allow immigrants to live independently, and outside of detention centers.
This legislation will also address transparency in how the U.S. runs its detention centers, calling for regular inspections at detention facilities to ensure that the facility workers are respecting all rights of immigrants.
Migrant families lawfully seeking asylum cannot continue to be abused! Congress must enact legislation to prevent further detainment in for-profit concentration camps. Join the JACL along with other sponsors, Daily Kos, Franciscan Action Network, Blue Future, and more by signing the petition!
JACL Headquarters
1765 Sutter Street
San Francisco, California 94115
(415) 921-5225 | mbr@jacl.org
JACL DC Office
1629 K Street NW, Suite 400
Washington, D.C. 20006
(202) 223-1240 | policy@jacl.org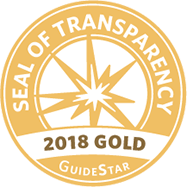 Unsubscribe or change email preferences with the link below