COVID-19 and JACL operations and resources
JACL's physical offices remain closed. Staff continue to do the work of the organization remotely. Please direct all phone calls to our Washington, D.C. Office at (202) 223-1240 and we will get back to you as quickly as possible. Otherwise, we will all be available via email. All staff emails can be found HERE. You can also check our website, jacl.org, for updates and COVID-19 resources. You can view our resources page here.
Stay safe everyone and we hope to see you all in person again soon.
- JACL National Staff
Breaking News - Administration Walks Back ICE Guidelines on International Students
The Administration just announced that it would rescind its guidelines previously given out on July 6th, saying that international students would not be allowed to remain in the US if they took only online classes in the Fall. This comes after backlash from several universities, colleges, and community organizations. You can read more here.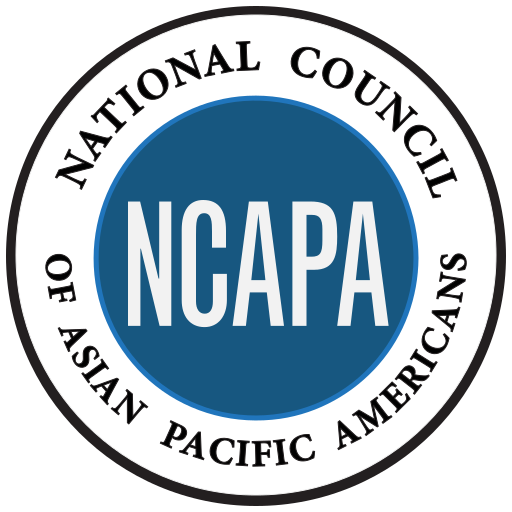 NCAPA also released their statement in opposition of the rule yesterday, in which Executive Director, David Inoue, shared his thoughts. You can read NCAPA's statement here.
Japanese American Veterans Association Inaugural Day of Affirmation Tomorrow!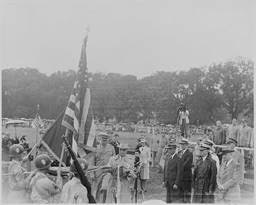 President Harry S. Truman (Center) decorating the colors of the Nisei 442nd RCT. Photo: Abbie Rowe, National Parks Service, Harry S. Truman Library and Museum.
Watch JAVA's inaugural Day of Affirmation ceremony live on JAVA Facebook Page on Wednesday, July 15, 2020 12:00 pm ET | 11:00 am CT | 9:00 am PT | 6:00 am HST. The ceremony will take approximately 15 minutes so be sure to tune in ahead of time by clicking on this link JAVA Facebook Page .
About the Day of Affirmation
On July 15, 2020, at 12 noon (EDT), JAVA will commemorate the return of the 442nd Regimental Combat Team from the battlefields in Europe to Washington, DC. Seventy-four years earlier, on July 15, 1946, President Harry Truman received the military unit at 12 noon at the Ellipse, the south lawn of the White House, following its march down Constitution Avenue. The President presented the 442nd Regimental Combat Team (RCT) with its seventh Presidential Unit Citation. The noon ceremony will include a wreath-laying at the Price of Freedom Wall, National World War II Memorial, which is on Constitution Avenue, near the Ellipse. Turner Kobayashi, son of Key Kobayashi, who served in the Military Intelligence Service, and Catherine Luette, daughter of Major Orville Shirey, who served with the 442nd RCT, will serve as the wreath bearers.
Tsuru for Solidarity - Shut Down Berks Protest this Friday!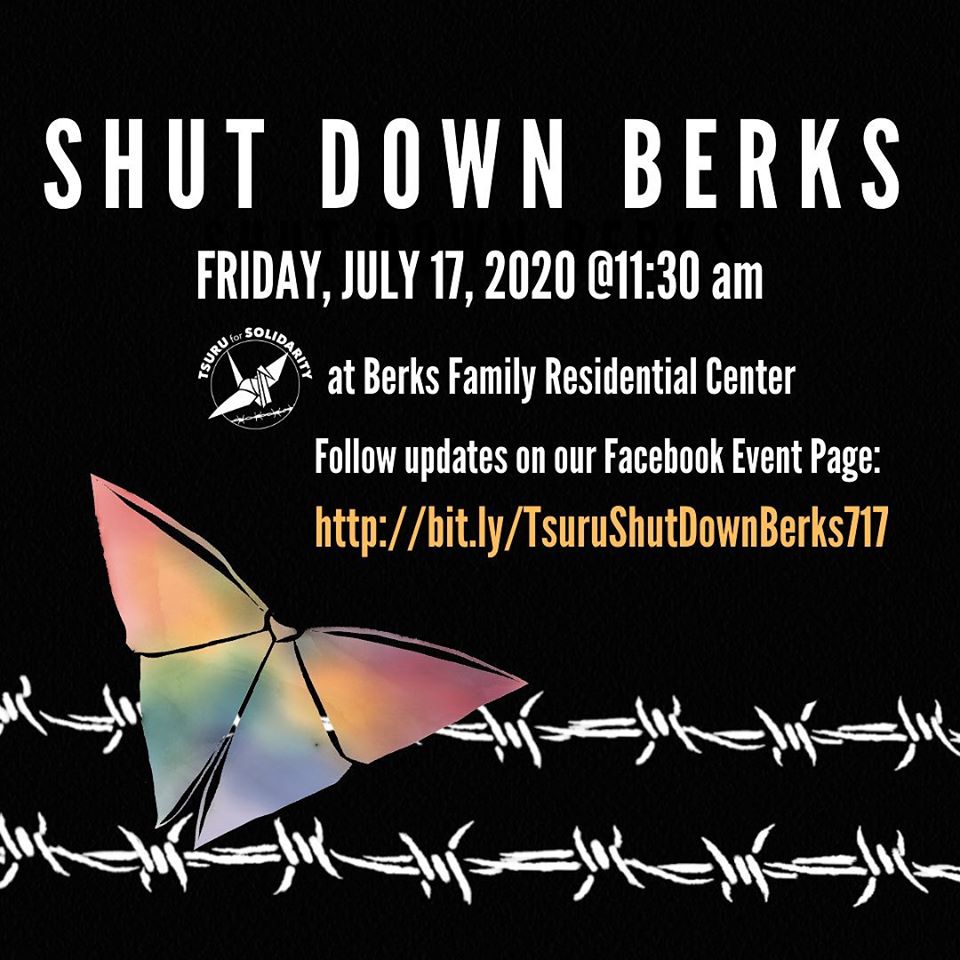 This Friday, July 17th, Tsuru for Solidarity is joining the Shut Down Berks Coalition to protest outside of Berks County Detention Center. Last month Judge Gee ruled that ICE must release children from family detention centers, including Berks, by July 17th due to COVD-19. Instead, Berks is bringing in new families at risk of being further exposed to this deadly pandemic. The majority of these families are Black and Brown immigrant families they are subjecting to unsanitary, unsafe conditions and potential separation.
JOIN US on July 17th to demand families are freed.
Please see the event link bit.ly/TsuruShutDownBerks717 for more updates and information on COVID safety measures for our protest. We ask that participants remain six feet apart and wear face masks.
JACL Chapters from Washington, D.C., Philadelphia, and New York City will be in attendance. If you have questions you can ask us at policy@jacl.org
This Saturday - JACL 2021 Budget Call
In this unprecedented year of canceling our national convention and conducting special elections online, we will also need to go into the coming 2021 fiscal year with a budget which would have normally been passed by the national council at convention. As a result, the national board will need to vote on whether to accept a provisional budget for 2021 at the August 15, 2020 board meeting, based on input and feedback from National Council delegates and broader membership. A formal vote by National Council to retroactively accept the 2021 Budget and adopt the proposed 2022 budget will be planned for the 2021 National Council meetings at next year's convention. In advance of the National Board vote in August 2020, we are requesting feedback and input from the National Council and membership on the proposed budget.

In the interest of transparency and engagement, we will be hosting a JACL Finance webinar session for any interested JACL members on Saturday, July 18, 2020.
Coming Soon: Tsuru Rising! Community Conversations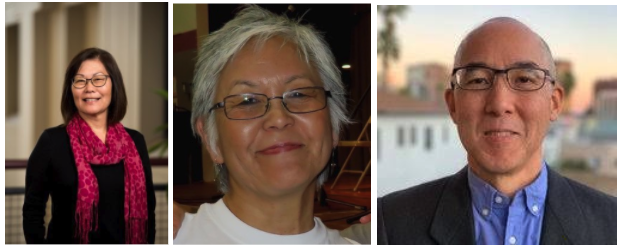 Session 1: Japanese American Identity & Intergenerational Trauma
July 25th
10am-12pm PDT | 1pm-3pm EDT
Conversation with Dr. Donna Nagata, psychologist and scholar, and Dr. Satuski Ina, Co-organizer, Tsuru for Solidarity, moderated by Brian Niiya, Content Director, Densho.
1pm-3pm PDT | 4pm-6pm EDT
Opportunity for participants to share in a safe and facilitated small group process, to share their responses to the workshop presented earlier on identity and intergenerational trauma.
Registration will open on Wednesday, July 15th at 12pm PDT. Registration is limited.
Staff Update: Matthew Weisbly staying on as Daniel K. Inouye Fellow!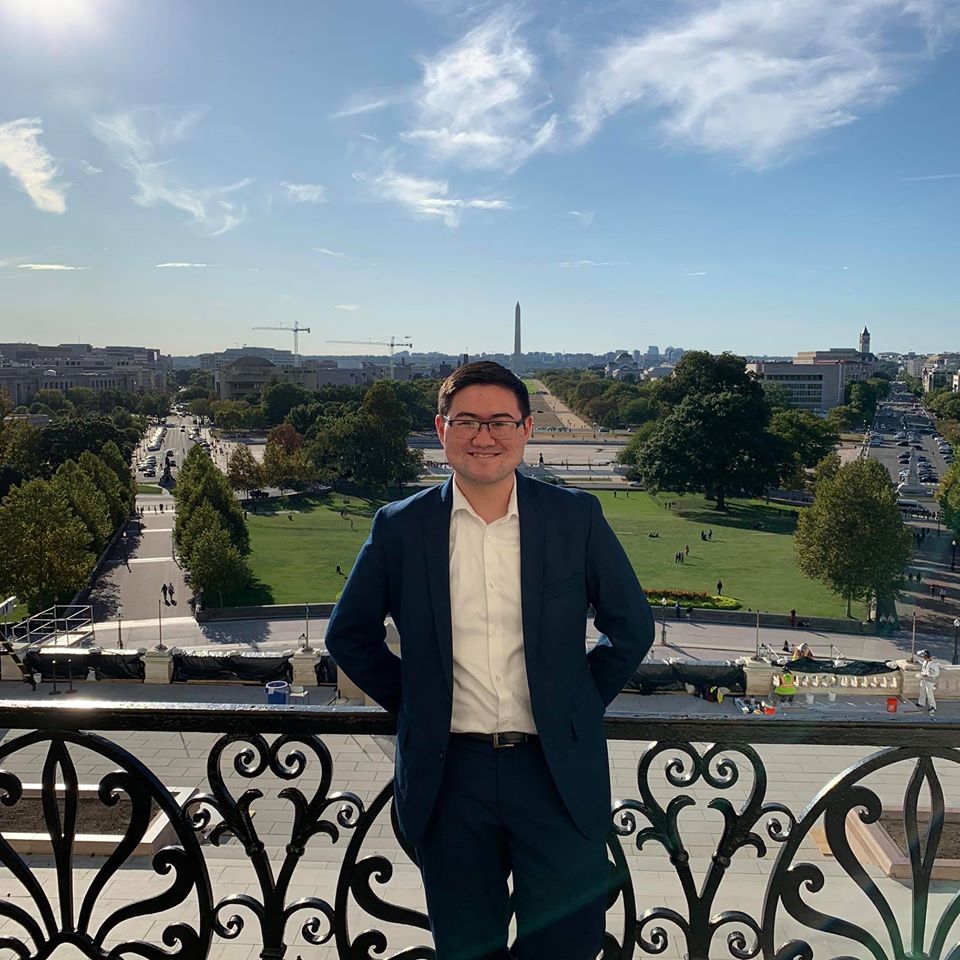 JACL National is happy to announce that Matthew Weisbly will be remaining on staff as the Daniel K. Inouye Fellow for another year! Matthew originally started as one of our two fellows exactly one year ago tomorrow, and we are happy to have him continue on as we navigate the current global pandemic and how to provide service to our members! For those meeting Matthew for the first time, here's his bio!
Matthew Weisbly is the current Daniel K. Inouye Policy Fellow for the Japanese American Citizens League in Washington, D.C. He is a graduate of the University of Southern California with a degree in Japanese and Japanese American history. His senior thesis explored demographic data and oral histories of Nisei soldiers with the 442nd Regimental Combat Team. In school, he was formerly the President of his school's Nikkei Student Union, Vice-President of the Mixed Race Student Community, and was part of the collegiate taiko group, Kazan Taiko. All while working part-time for the Asian Pacific American Student Services office on campus. A long time JACL member, he also served as the Youth Representative for the Arizona Chapter and as the inaugural Ted T. Namba fellow for the PSW district.
Join Us in Support of H.R. 40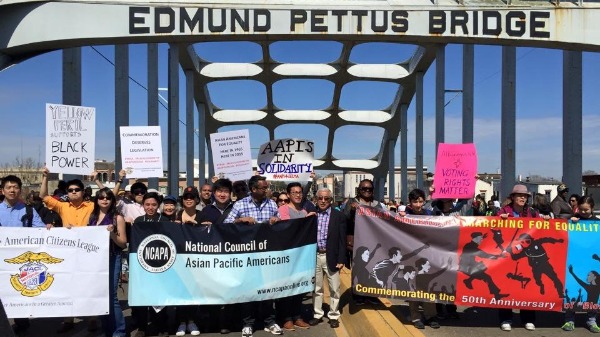 JACL Executive Director, David Inoue, discusses JACL's support of H.R. 40. H.R. 40 would create a commission to examine the institution of slavery, its legacy, and make recommendations to Congress for reparations, beginning a process of repairing and restoring after centuries of enslavement. Click the image above to watch the full video statement.
Tadaima Week 5 Programming and Amache Special Resource Study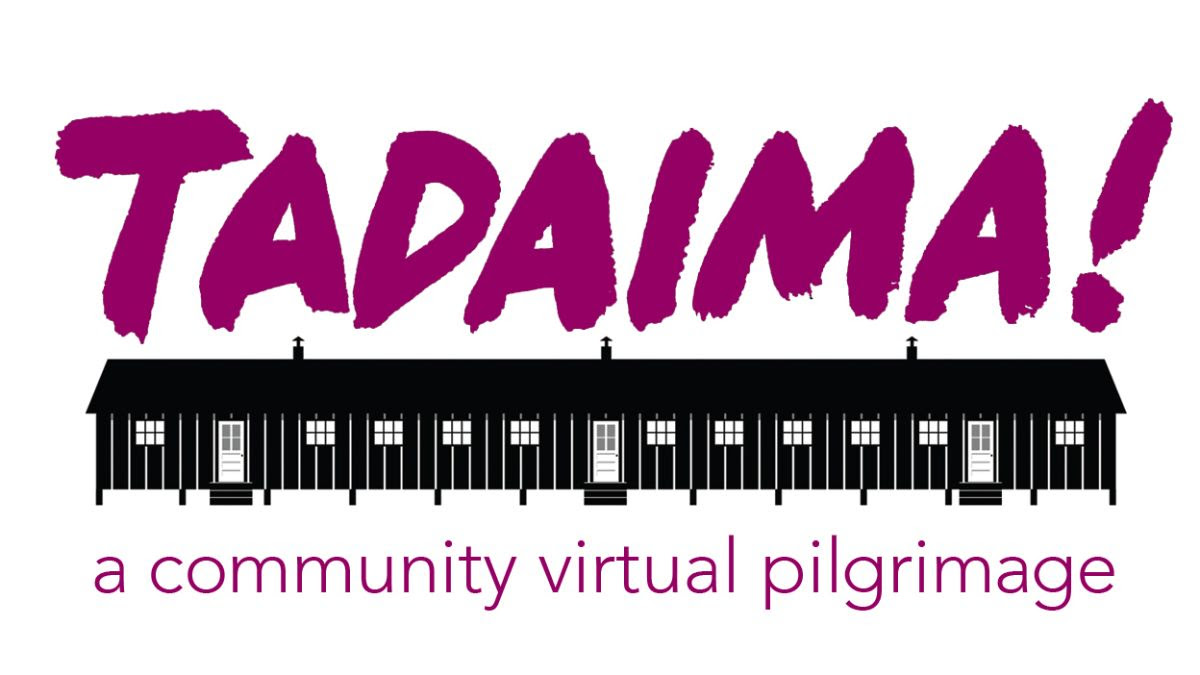 The National Park Service (NPS) Amache Special Resource Study (SRS) team is excited to announce that we have been invited to conduct three virtual public meetings in partnership with TADAIMA! A Community Virtual Pilgrimage, an online event hosted on the Japanese American Memorial Pilgrimages (JAMP) organization website. We are honored to be included in the virtual pilgrimage and look forward to engaging with the public on the special resource study that is underway. Each of the three 2-hour meetings will follow the same format, beginning with a short presentation to introduce the Amache special resource study process, followed by smaller breakout groups to gather thoughts and information on the sites' potential for inclusion in the NPS system. Breakout group discussions will center on questions listed in the attached newsletter. The newsletter also provides background information on the special resource study process and possible outcomes.
The meetings will be held during the following dates and times:
Thursday, July 16th: 5:00 pm – 7:00 pm PDT (6:00 pm – 8:00 pm MDT)
Saturday, July 25th: 12:00 pm – 2:00 pm PDT (1:00 pm – 3:00 pm MDT)
Saturday, August 1st: 12:00 pm – 2:00 pm PDT (1:00 pm – 3:00 pm MDT)
It is possible to sign up for schedule notifications on the JAMP website to receive details about joining one of the meetings as this information becomes available: https://www.jampilgrimages.com/vpregistration
Input from participants will be captured for the public record. If you would like to provide comments outside of the meetings you may do so by accessing the following site: https://parkplanning.nps.gov/Amache
JACL Organizational Sign Ons
JACL NY/SC Digital Storytelling Contest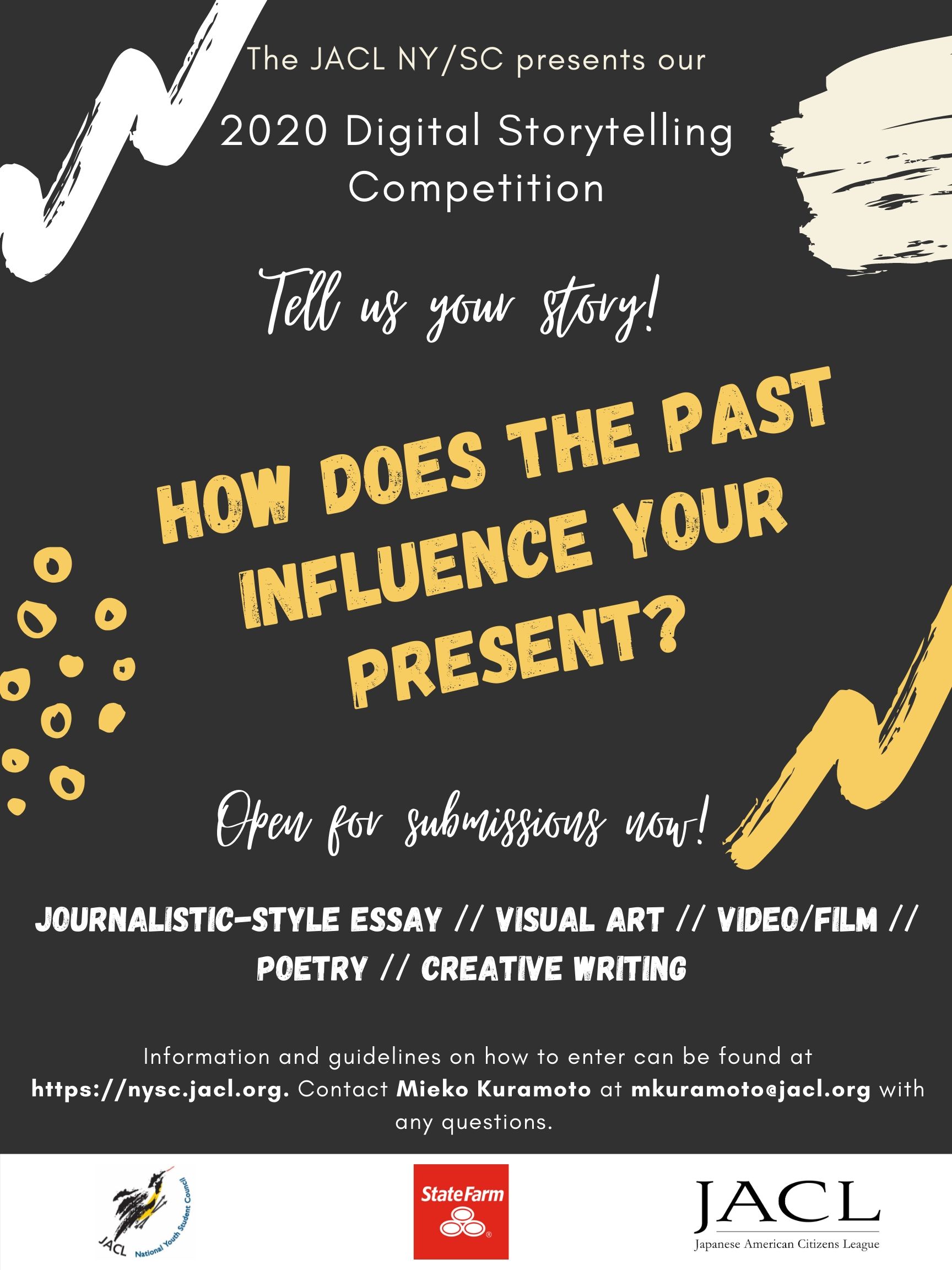 How does the past influence your present?: NY/SC Digital Storytelling Competition
This summer, the Japanese American Citizens League (JACL) National Youth/Student Council (NY/SC) is excited to introduce our Digital Storytelling competition.
We know that storytelling has always been important, particularly for Japanese and Asian Americans. Much of our community history is recorded orally or passed down through personal archives, and in the present moment it is especially important that we take note of our experiences, memories, thoughts, and feelings. This competition is designed to uplift young JACL voices and use our stories, whether they be present or historical, to build connections with one another in times of physical distance.
Using one of five mediums--journalistic-style essay, visual art, video presentation, poetry, or creative writing--we ask youth participants to send in their stories, with the theme of How does the past influence your present?
We encourage entrants to be creative in their approach to the theme. How has the past--be it your personal, familial, national, or other histories--shaped your current experience? How has it formed your identity or perception of self? How will it continue to shape your future?
You may interpret the prompt as freely as you'd like. In reviewing submissions, members of the National Youth/ Student Council will be evaluating based on the following attributes:
Creativity

Adherence to the Theme

Clarity of Story

Quality of Submission
The competition submission form can be found at nysc.jacl.org and will open June 28th, running until August 15th. The competition is open to all youth ages 13-30, no prior experience necessary. The top two entries will receive:
Recognition in the Pacific Citizen, our JACL newsletter;

Publication online, both on the National Youth/Student Council site and the JACL National site;

An expenses-covered opportunity to attend the 2021 JACL National Convention in Las Vegas to present their work.
If you have any questions, please contact NY/SC Youth Representative Mieko Kuramoto at mkuramoto@jacl.org . We look forward to seeing your submissions!
We've updated our Hate Crimes Page to include more information and reporting options for members of the community as hate crimes increase as a result of COVID-19. You can visit the updated page here.