COVID-19 and JACL operations and resources
JACL's physical offices remain closed. Staff continue to do the work of the organization remotely. Please direct all phone calls to our Washington, D.C. Office at (202) 223-1240 and we will get back to you as quickly as possible. Otherwise, we will all be available via email. All staff emails can be found HERE. You can also check our website, jacl.org, for updates and COVID-19 resources. You can view our resources page here.
Stay safe everyone and we hope to see you all in person again soon.
- JACL National Staff
JACL Committees and Legacy Fun Grant Deadlines: Today!
The deadline for elections and nominations, awards, and credentials committees are due TODAY June 16, 2020! If you haven't already completed and submitted your forms for any of these committees be sure to let the committees know!
For Legacy Fund Grant Applicants: An updated Application and Application Instruction documents are available on the JACL website at https://jacl.org/legacy-fund-grants.
All applications, including those submitted under the previous deadlines, will now be required to include a contingency plan (back-up plan) to address potential COVID-19 restrictions that could alter the project timeline and/or project format. Any questions or concerns can be directed to the co-chairs at rbarton4106@comcast.net and tabe@jacl.org.
Happening Today! AAPI Call with Movement for Black Lives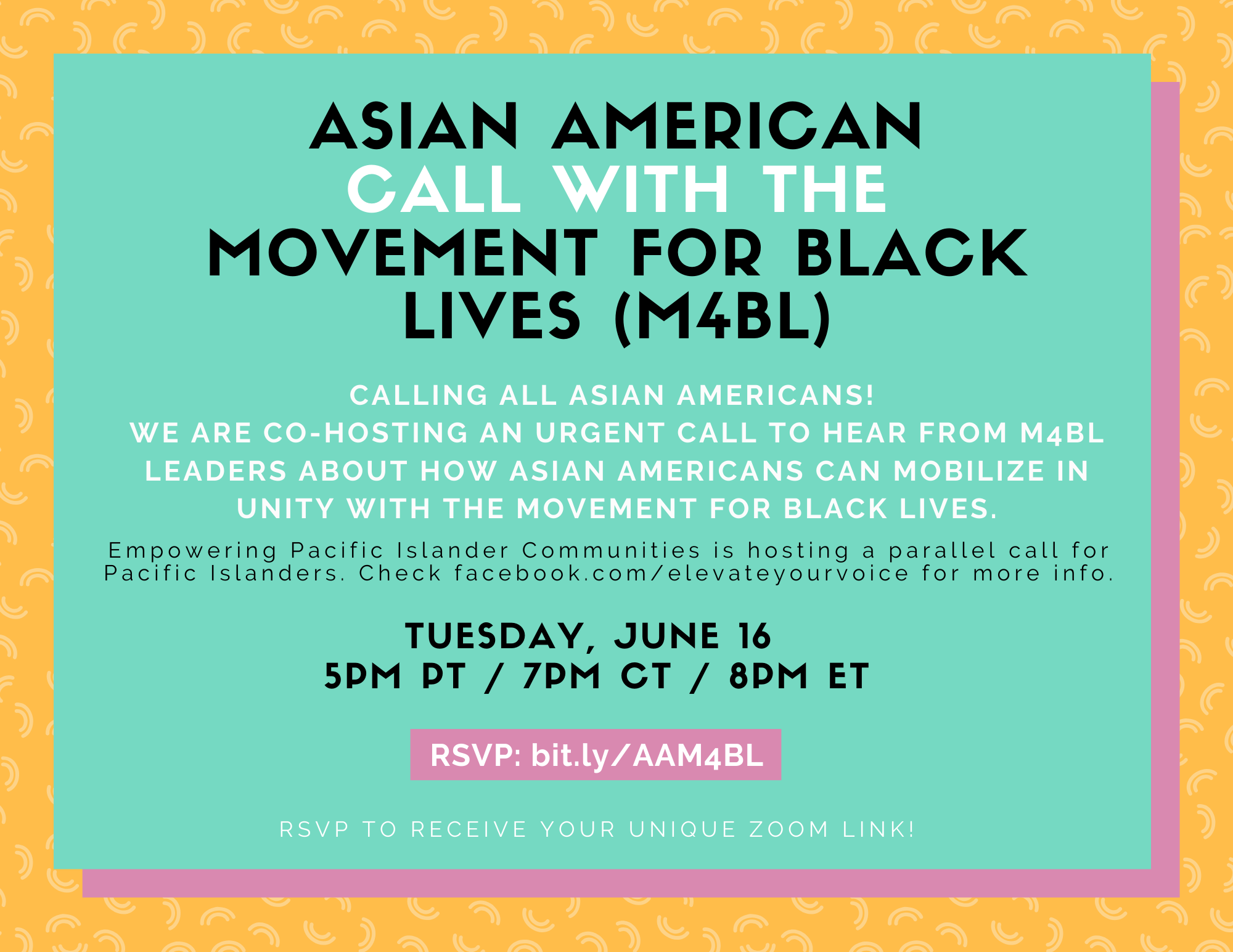 APIAVote Virtual Presidential Town Hall June 27, 2020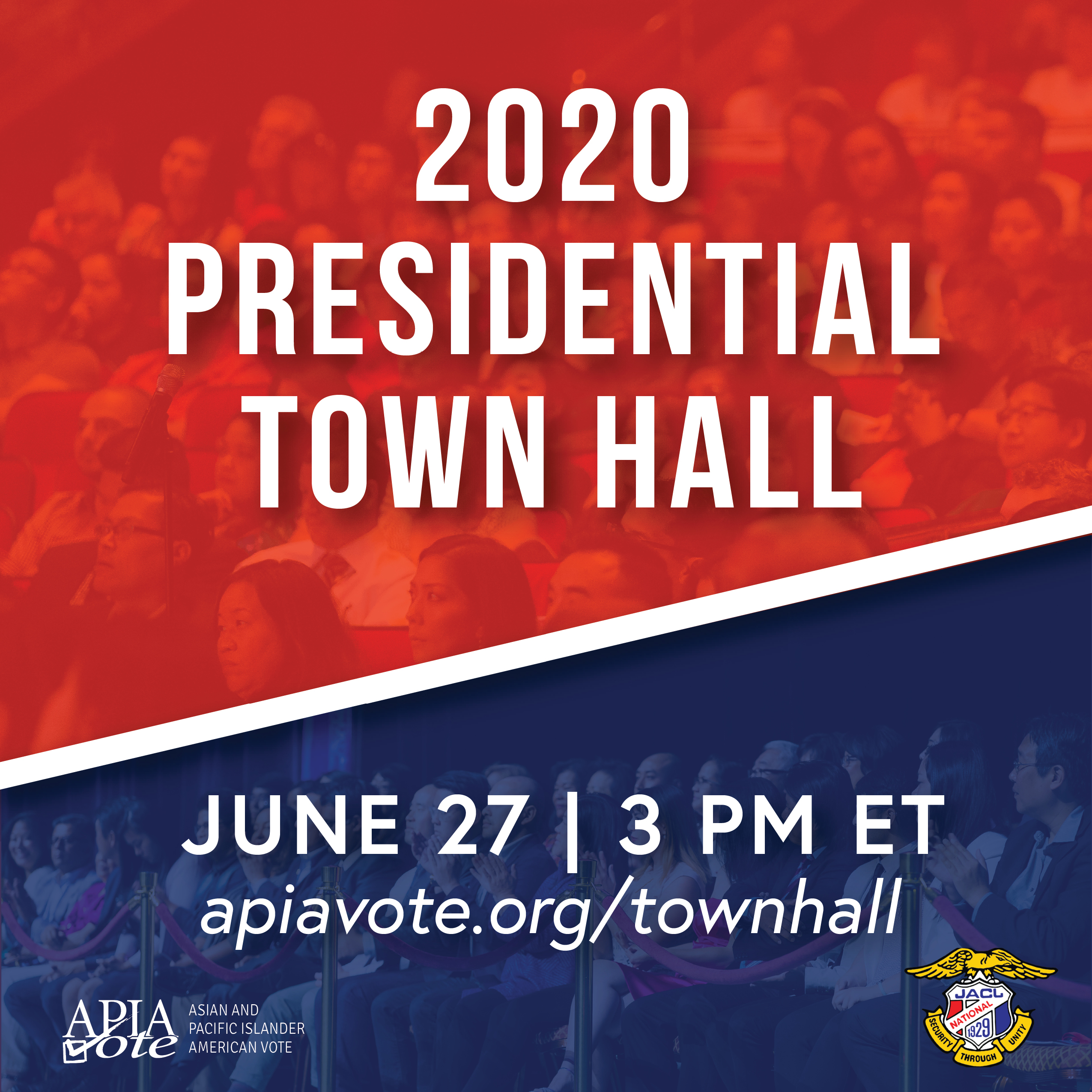 From APIAVote: "Since 2008, the Presidential Town Hall has served as a forum for AAPIs to push for AAPI issues to be addressed and on the radar of campaigns and the media. In giving presidential candidates a space to directly address AAPI community members, leaders, and organizers, the town hall has become one of the few spaces geared specifically for candidates to speak directly to AAPIs, about AAPIs."
Tadaima Is Here! Check out what programming is coming up this week!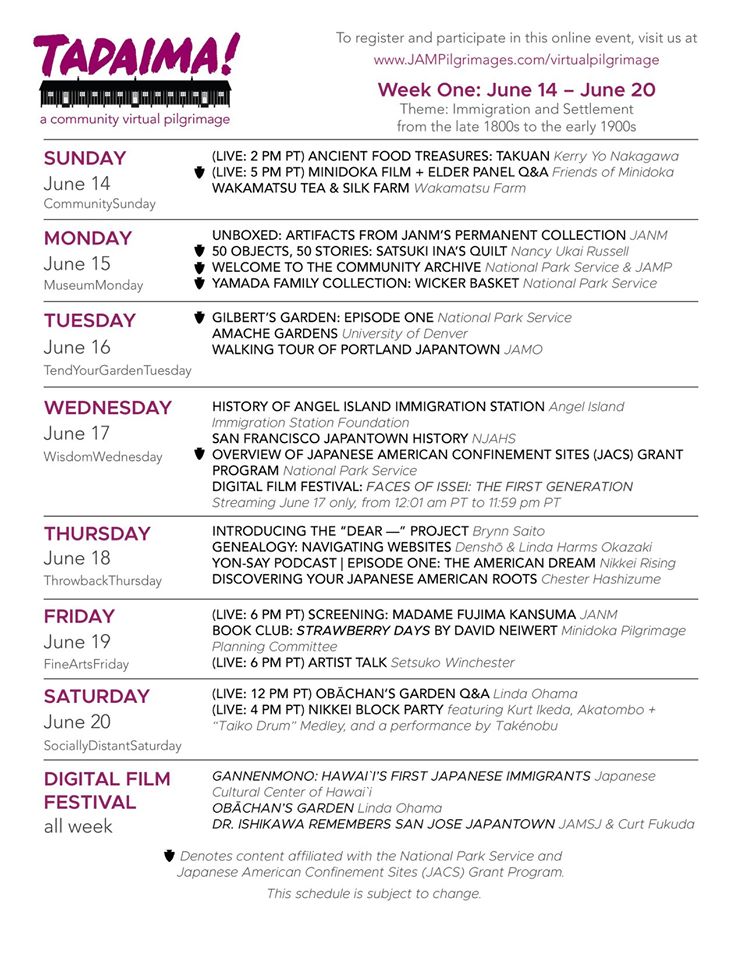 Pacific Citizen Spring Campaign - Donate Today!

The Pacific Citizen's Annual Spring Campaign is back again! This year, members or subscribers who make a donation of $150 or more are entered into a drawing for some prizes including: A 750ml bottle of Mikami Vineyard Zinfandel, a Hello Kitty Tote from JANM, or a 1-year subscription to the Pacific Citizen! You can donate online below or mailing in the donation form from your physical copy of the PC!
JACL Organizational Sign Ons
Tsuru Rising Day of Action Recording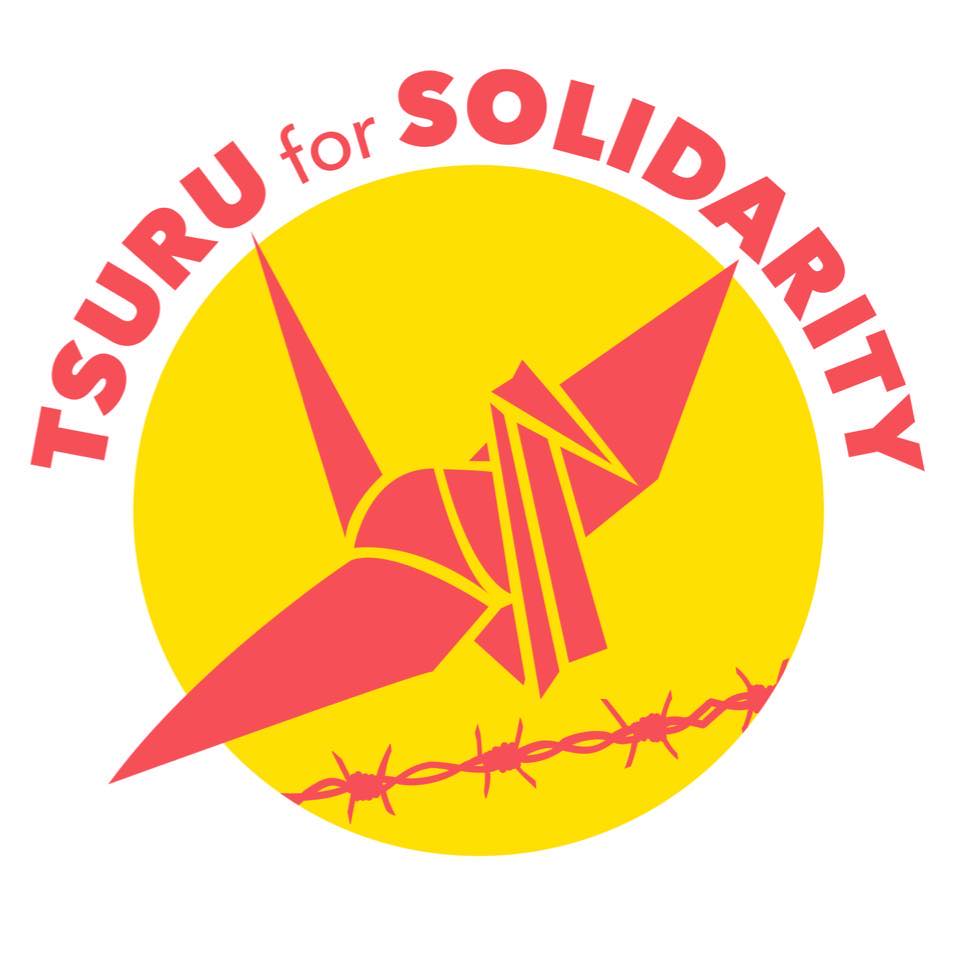 On June 6 and 7, Tsuru for Solidarity hosted Tsuru Rising, a weekend of virtual action in place of the in-person pilgrimage that was meant to occur in Washington, D.C. Programming for the weekend included healing circles, panels, discussions on AAPI solidarity, online fold-ins, and a nationwide series of direct actions at different detention centers around the country. JACL members and staff were active in several programs throughout the weekend. You can watch the full recorded day of action below, and you can find more at Tsuruforsolidarity.org
Tsuru Rising Media Coverage
Executive Director, David Inoue's Statement for Tsuru for Solidarity
We are here today because we have our story of when the law, the Constitution, the courts, our government failed the Japanese American community. During WWII 120,000 people of Japanese ancestry, most US Citizens, and many families with children were taken from their homes, their business, their lives, and sent to prison camps. No proof of a crime, not even suspicion, because our government lied about that. Said we were a threat, but they actually had studies that said we were not.
Okaeri Online: Queer Nikkei Stories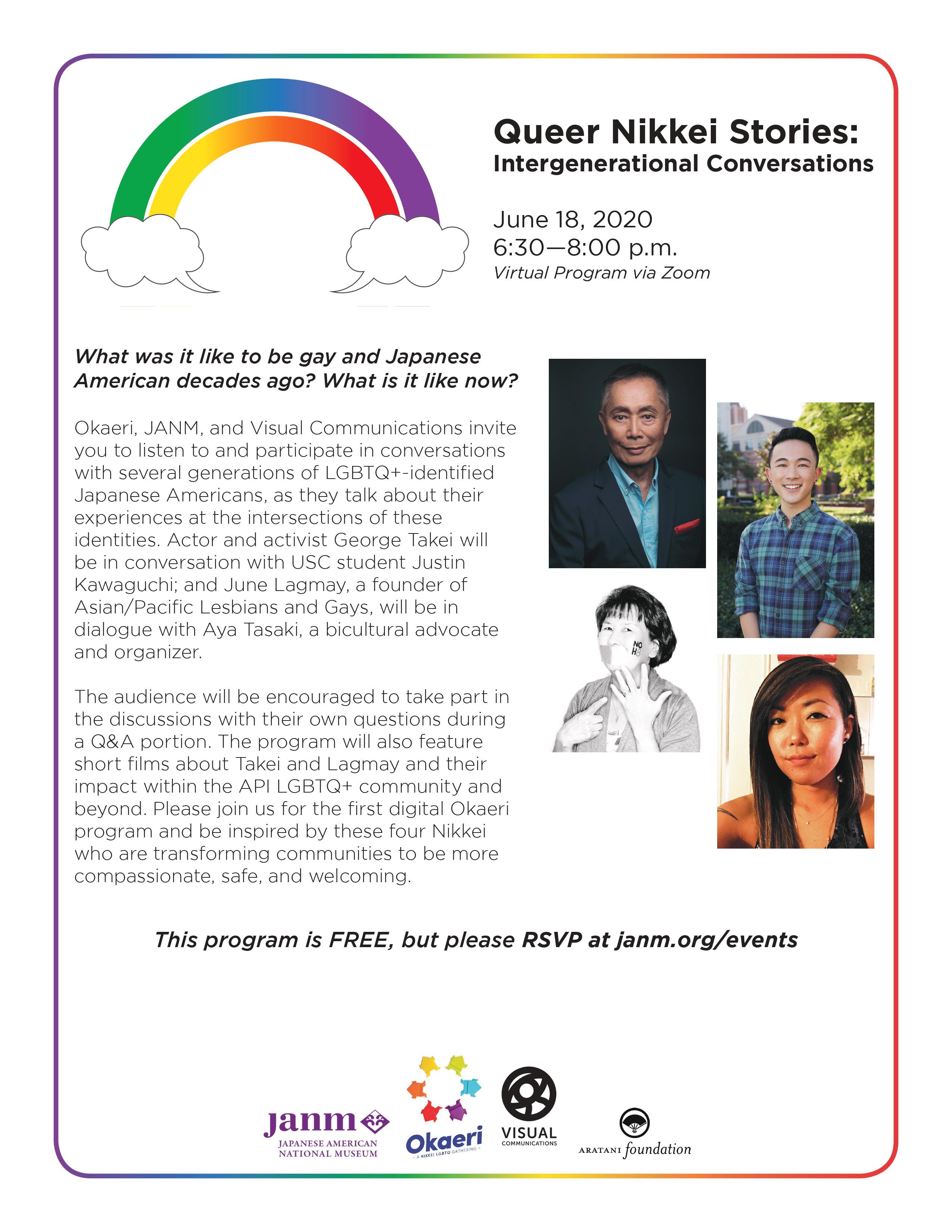 We've updated our Hate Crimes Page to include more information and reporting options for members of the community as hate crimes increase as a result of COVID-19. You can visit the updated page here.
Bystander Intervention Training hosted by AAJC and Hollaback!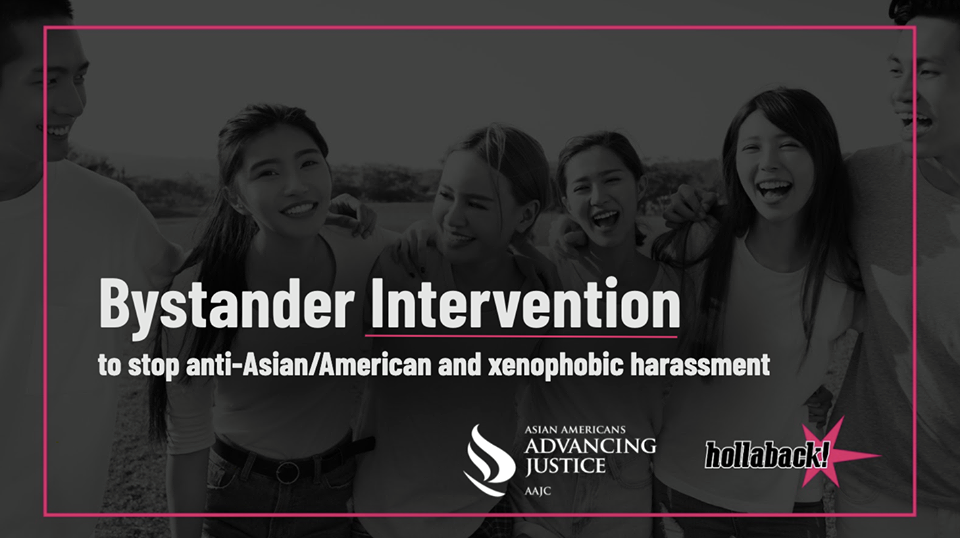 Asian Americans Advancing Justice - AAJC and Hollaback! have partnered up for a free virtual training on bystander intervention to address heightened anti-Asian and anti-Asian American hate and xenophobia in the wake of COVID-19. Sign up for a time convenient for you! You can find dates and sign-ups here! (Scroll down for updated dates)