COVID-19 and JACL operations and resources
JACL's physical offices remain closed. Staff continue to do the work of the organization remotely. Please direct all phone calls to our Washington, D.C. Office at (202) 223-1240 and we will get back to you as quickly as possible. Otherwise, we will all be available via email. All staff emails can be found HERE. You can also check our website, jacl.org, for updates and COVID-19 resources. You can view our resources page here.
Stay safe everyone and we hope to see you all in person again soon.
- JACL National Staff
Lessons From the Past: Yellow Peril in COVID-19 Times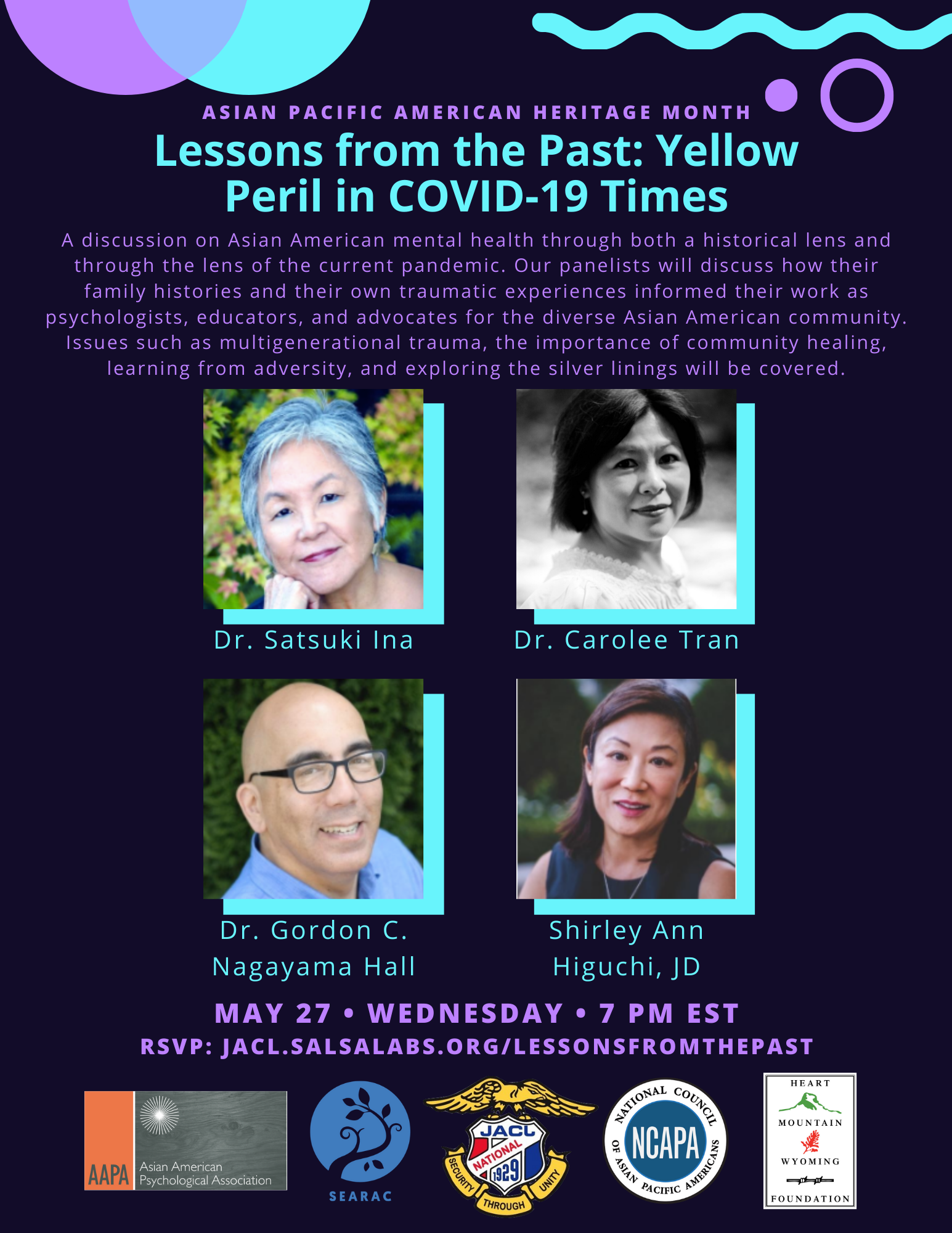 As part of Asian Pacific American Heritage Month, we're partnering with Asian American Psychological Association (AAPA), South East Asian Resource Center (SEARAC), National Coalition of Asian Pacific Americans (NCAPA), and The Heart Mountain Wyoming Foundation (HMWF) on a webinar discussing Asian American mental health through both a historical lens and through the lens of the current pandemic.
MEDIA ADVISORY - TSURU FOR SOLIDARITY CALLS FOR IMMEDIATE HUMANITARIAN RELEASE OF IMMIGRANT FAMILIES AND CHILDREN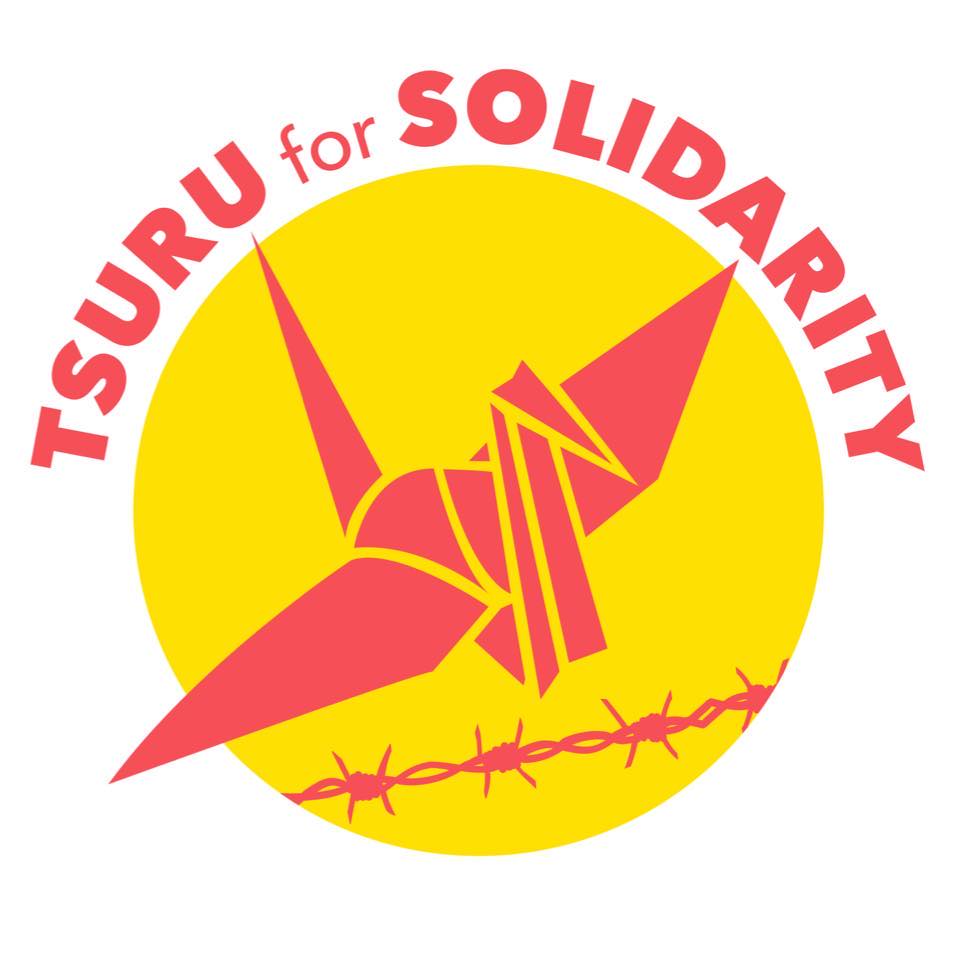 MEDIA ADVISORY
May 19, 2020
Washington, DC: On Wednesday, May 20, US District Judge James Boasberg will have the opportunity to bring justice to thousands of families and children imprisoned in Family Residential Centers by granting their release in response to the lawsuit O.M.G. et. al. v. Wolf. These families, with minor children, continue to be held in violation of the Flores Settlement and at great danger to their health as COVID-19 infections spread through the prisons.
Who: David Inoue, JACL Executive Director, will represent Tsuru for Solidarity, to call for Judge Boasberg to release detained immigrant families for their health and safety and in compliance with the Flores Settlement.
When: Wednesday, May 20, 2020, 10:00 am EDT
Where: John Marshall Statue, John Marshall Park next to the E. Barrett Prettyman United States Courthouse, 333 Constitution Ave NW, Washington, DC 20001
Why: Tsuru for Solidarity is a nonviolent, direct action project of Japanese American social justice advocates working to end detention sites and support front-line immigrant and refugee communities that are being targeted by racist, inhumane immigration policies. We stand on the moral authority of Japanese Americans who suffered the atrocities and legacy of U.S. concentration camps during WWII and we say, "Stop Repeating History!
JACL Recognizes AAPI Day Against Bullying and Hate
On this May 18th, as we celebrate what would be Vincent Chin's 65th birthday, the world looks very different from what it did a year ago. As 2020 began we saw the nation celebrate the achievements of the Asian and Asian American community when Parasite won best picture at the academy awards, Mulan was on the verge of releasing in theaters, and countless organizations prepared for perhaps one of the largest Asian Pacific American Heritage Months in recent years. But all of this changed as COVID-19 became a global pandemic and Asian Americans, as a result, became the targets of racism and hate. This is why JACL partners with Act to Change, a national nonprofit dedicated to ending bullying in the Asian American and Pacific Islander (AAPI) community, in recognizing the 2nd annual AAPI Day Against Bullying and Hate.
JACL Partners with NPS and Japanese American Memorial Pilgrimages for Summer Programming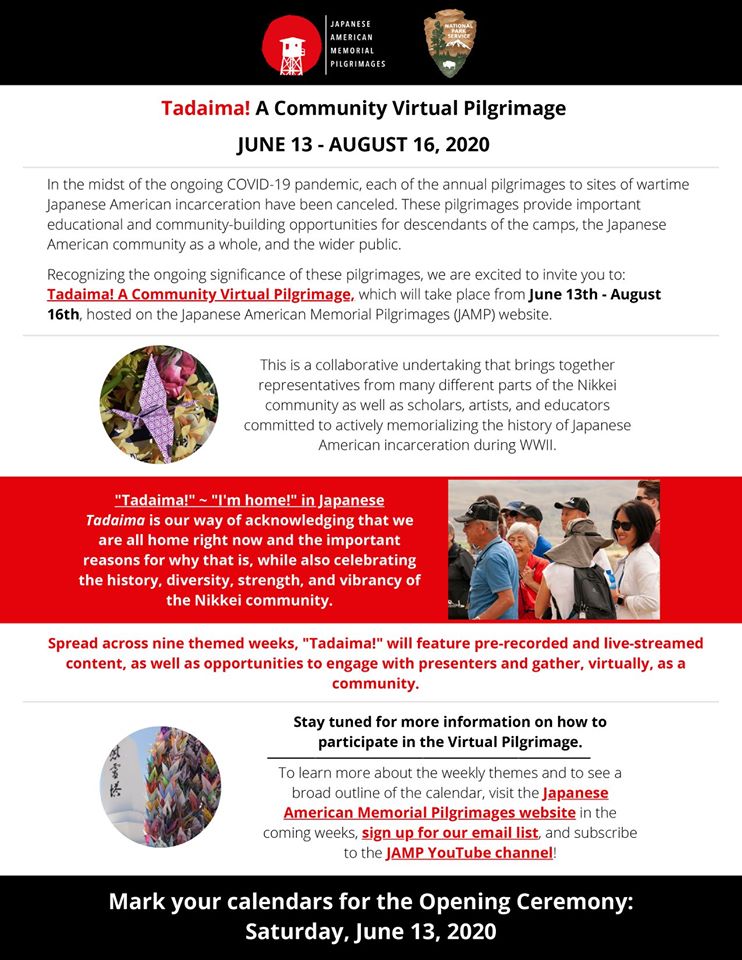 Berkley JACL Book Talk with John Tateishi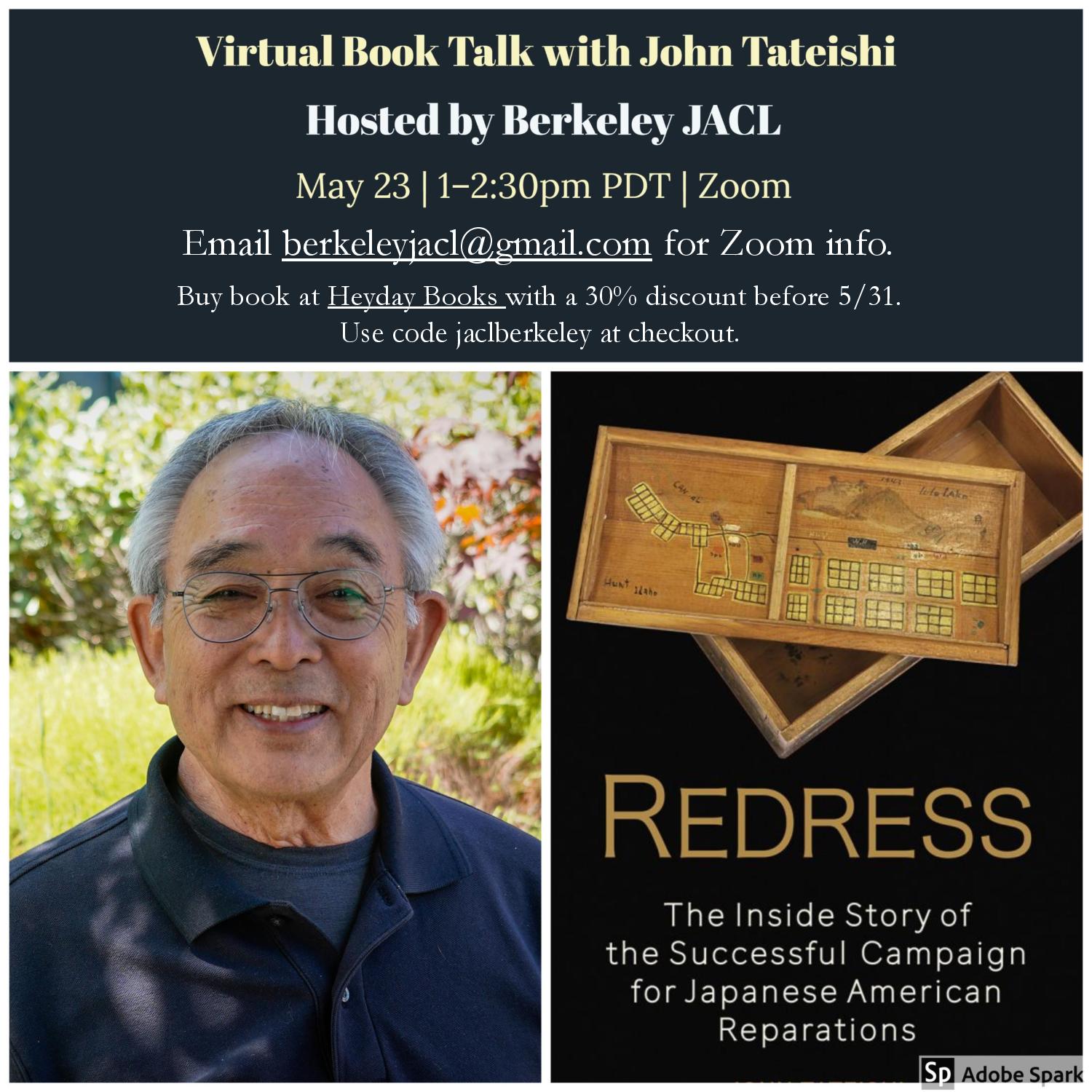 Zoom Login Information:
https://us02web.zoom.us/j/81013470505?pwd=NTlGUVBzNmRLRHk5aUowZEtZeDA1UT09
Meeting ID: 810 1347 0505 Password: 505644 One tap mobile +16699009128,,81013470505#,,1#,505644# US (San Jose)
+13462487799,,81013470505#,,1#,505644# US (Houston)
NCAPA Release 2020 Policy Platform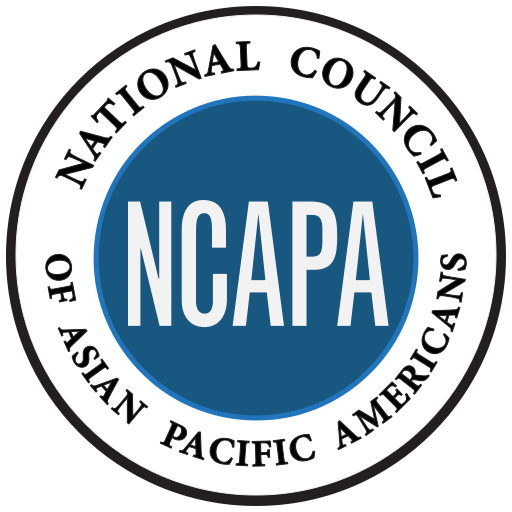 NCAPA National Director, Gregg Orton said:
"The NCAPA Policy Platform marks the culmination of a collaborative project that reflects the best of what NCAPA represents: a diverse group of AA and NHPI leaders coming together to craft a cohesive narrative that uplifts the voices of our community. The recommendations contained in this platform are a direct challenge to the notion that our community is not engaged on the issues that impact our lives. They are also an invitation to any elected leader to work with us and build genuine partnerships aimed at improving the lives of the Asian Americans, Native Hawaiians, and Pacific Islanders that they represent."
APAHM Month of Giving - Donate to JACL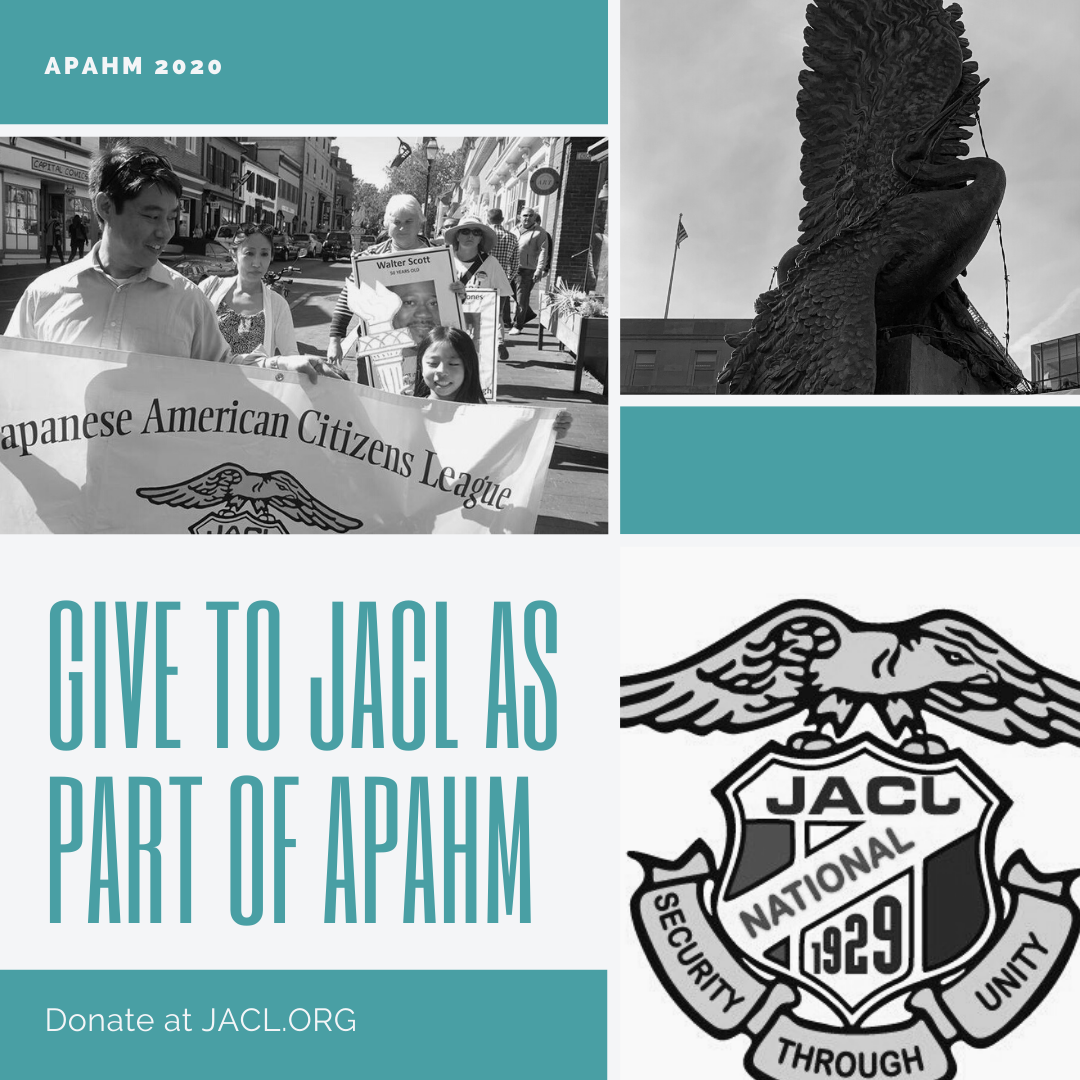 As we celebrate Asian Pacific American Heritage Month in these unprecedented times, we are still hard at work to make sure we continue the work of the JACL and fighting against anti-Asian sentiment in the wake of this epidemic. Please consider donating to JACL to help support our community and help fight discrimination as we celebrate our history and culture in this month of May!
Asian Pacific American Media Coalition Issues Annual Report CardsTV Networks on their Diversity Grading Efforts

The Asian Pacific American Media Coalition (APAMC)—the only organization to have graded the top four television networks since 2001—issued its annual Report Cards for the past 2018-19 season, assessing the four major TV networks on their progress toward diversity and inclusion of Asian Pacific Americans (APAs) onscreen and behind the camera.
Although ABC and CBS maintained their same grades for Actors and NBC increased (from C to C+), the Coalition fears that the unprecedented success of Crazy Rich Asians in the Summer of 2018 failed to boost significantly the number of APA-led series on network TV. ABC had three pilots in contention that would have starred APAs (first name in the credits), including two that would have featured Asian American families. NBC had a pilot about an Asian American magician, and CBS was considering an Asian American family sitcom including Ken Jeong as a cast member. But none of them made the 2018-19 line-up.
JACL Legacy Fund Grant Applications
Deadline Extended!
Deadline Now: June 16, 2020
Legacy Fund Grants Committee Co-Chairs Roberta Barton and Toshi Abe announced that the application deadline for the Legacy Fund Grants Program has been reset to June 16, 2020. The adjustment was made in response to the recent cancellation of the JACL National Convention caused by the evolving COVID-19 pandemic. An updated Application and Application Instruction documents are available on the JACL website at https://jacl.org/legacy-fund-grants.

All applications, including those submitted under the previous deadlines, will now be required to include a contingency plan (back-up plan) to address potential COVID-19 restrictions that could alter the project timeline and/or project format. Any questions or concerns can be directed to the co-chairs at rbarton4106@comcast.net and tabe@jacl.org.
JACL Chapters and Districts are eligible to apply for a grant to support a project or activity that is supportive of the National JACL Strategic Plan. Grants of up to $5,000 each will be awarded by the Legacy Fund Grants Committee to selected applicants. Funding for the program grants are provided by Legacy Fund revenues.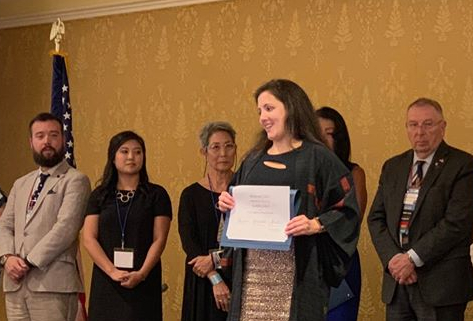 We've updated our Hate Crimes Page to include more information and reporting options for members of the community as hate crimes increase as a result of COVID-19. You can visit the updated page here.
Bystander Intervention Training hosted by AAJC and Hollaback!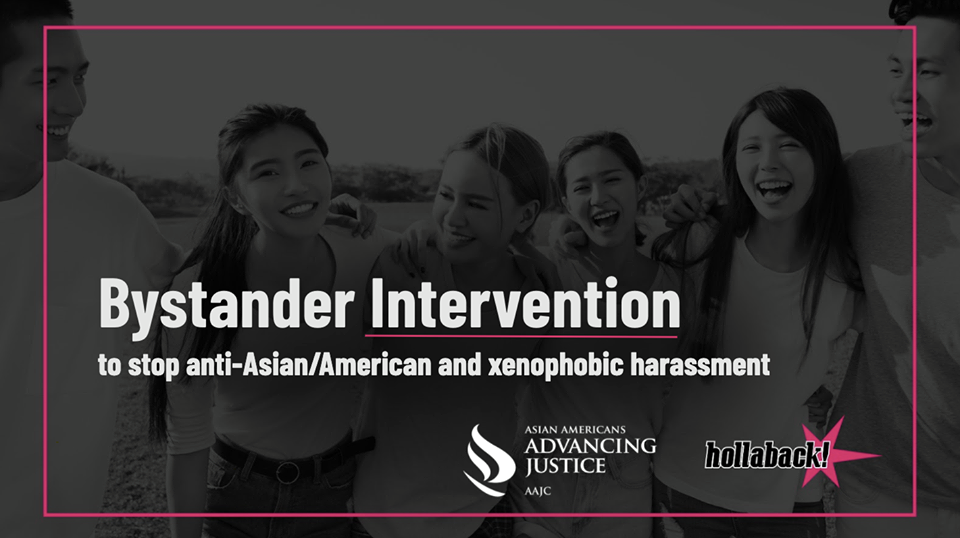 Asian Americans Advancing Justice - AAJC and Hollaback! have partnered up for a free virtual training on bystander intervention to address heightened anti-Asian and anti-Asian American hate and xenophobia in the wake of COVID-19. Sign up for a time convenient for you! You can find dates and sign-ups here!
Tsuru for Solidarity and Detention Watch Network Day of Action - #Defundthehate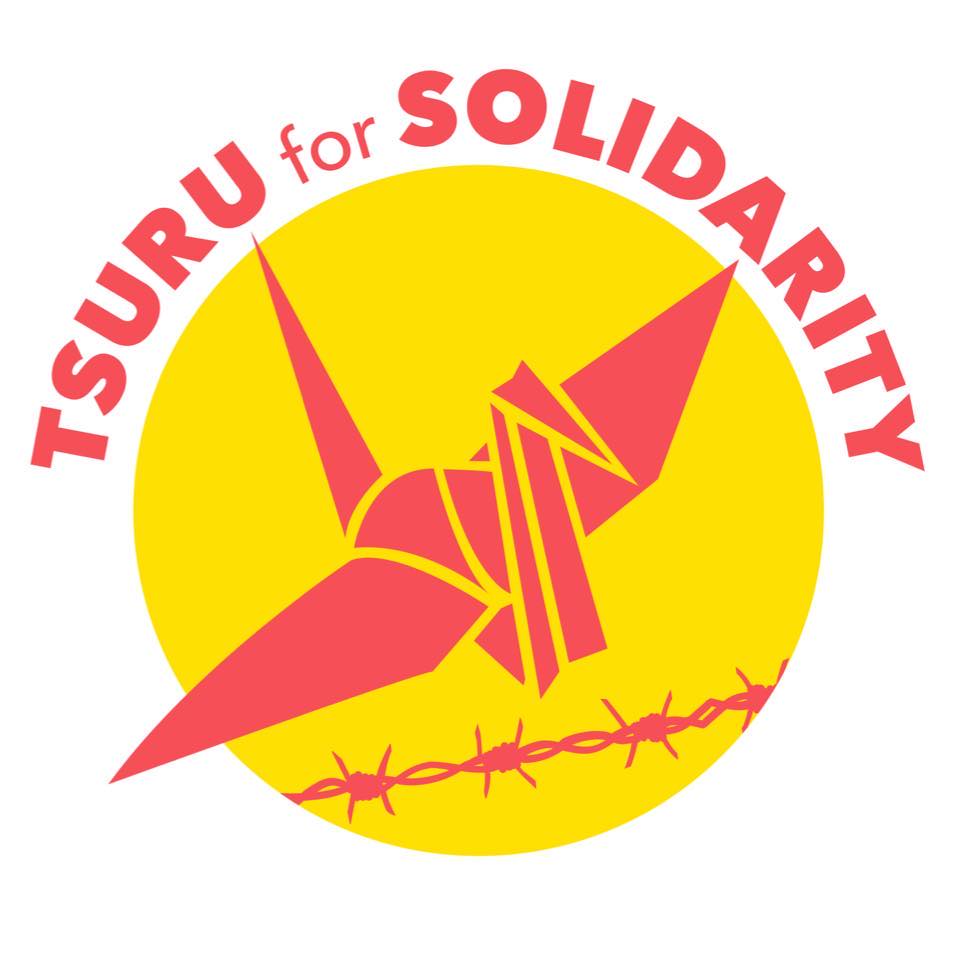 Tsuru for Solidarity is taking part in Detention Watch Network's Week of Action with a Day of Action planned for tomorrow, April 1. Tsuru and DWN are asking supporters to complete a Targeted Action Message, sending an email to your members of Congress asking them to #Defundthehate and protect immigrants in ICE custody from COVID-19. You can use the button below to take part and message your representatives.