COVID-19 and JACL operations and resources
JACL's physical offices remain closed. Staff continue to do the work of the organization remotely. Please direct all phone calls to our Washington, D.C. Office at (202) 223-1240 and we will get back to you as quickly as possible. Otherwise, we will all be available via email. All staff emails can be found HERE. You can also check our website, jacl.org, for updates and COVID-19 resources. You can view our resources page here.
Stay safe everyone and we hope to see you all in person again soon.
- JACL National Staff
Register to Vote Today and Get Involved with APIAVote and OutreachCircle!

We've created a new page of information and places for people to register to vote and learn more about the upcoming election!
In addition to registering, you can also get involved with voter outreach and voter engagement through our friends at APIAVote and a new system called OutreachCircle. Click below to learn more about how to use OutreachCircle, some voter statistics, and other ways to get involved! In the meantime, you can download the OutreachCircle App on iOS and Android and use the code: CVK503 to register as part of JACL's team under APIAVote. If you have any questions you can always ask at: policy@jacl.org


Announcing Newly Appointed JACL National Board Members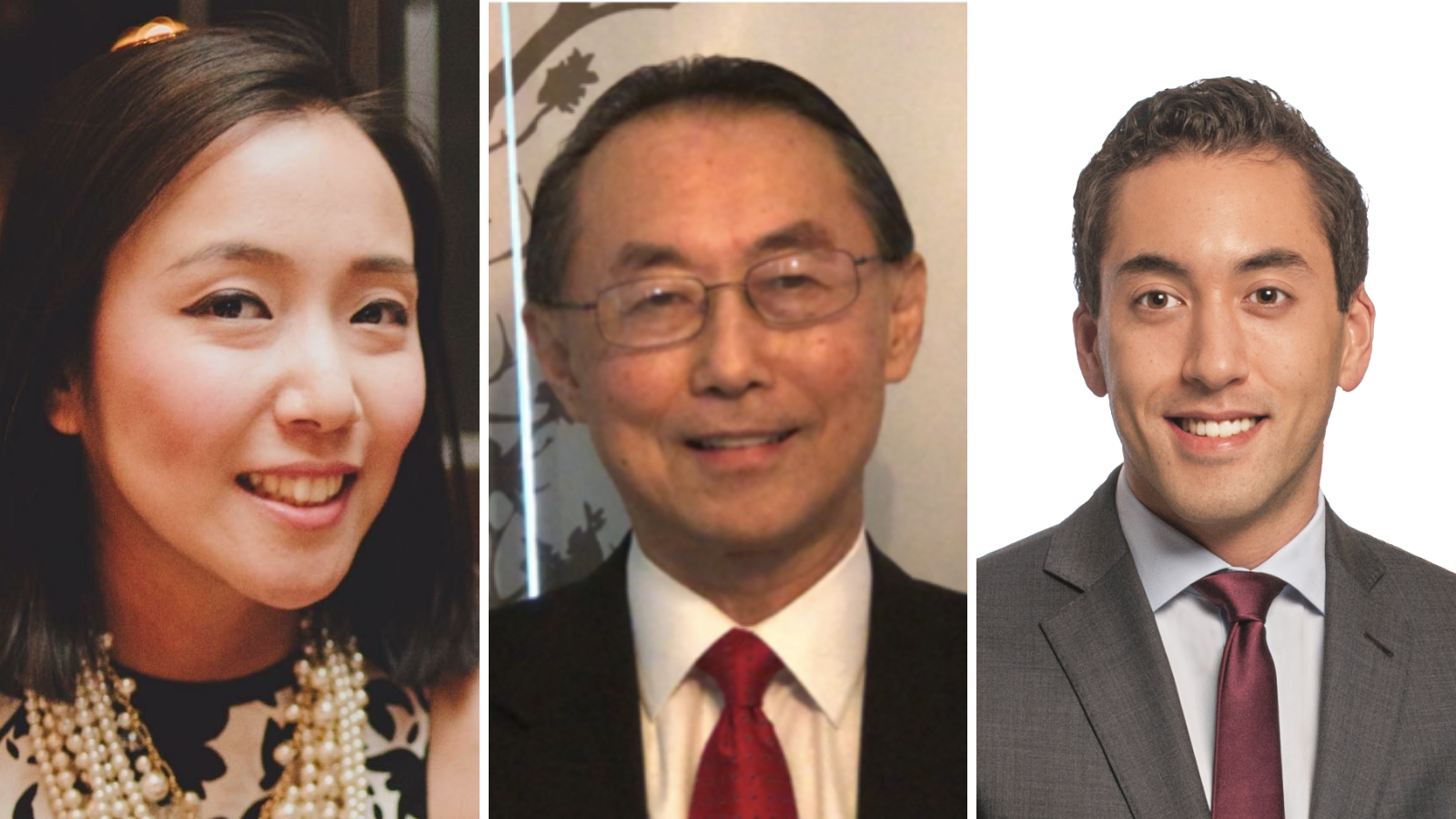 The JACL National Board is happy to announce the filling of several positions that were left open following the August 2020 elections. We welcome Saki Mori as Vice President for 1,000 Club, Membership and Services; David T. Lin as Vice President of Planning and Development; and Matthew Farrells as Secretary/Treasurer. You can learn more about our newly appointed board members below.
JACL Comments on Nomination of Judge Amy Coney Barrett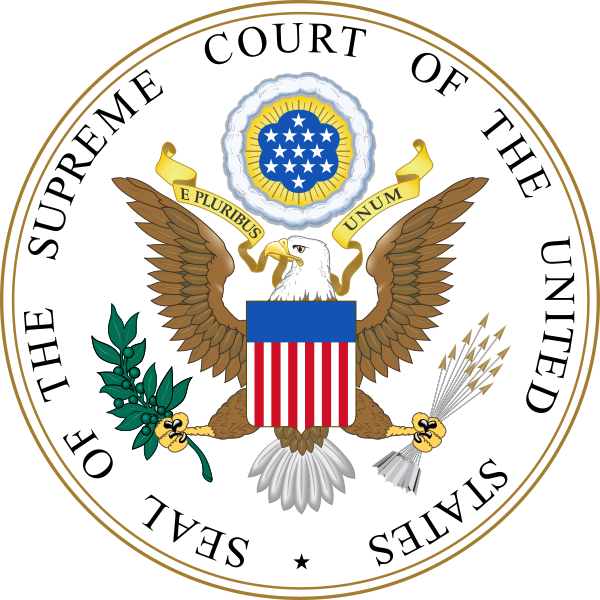 The nation is entering its seventh month enduring the global pandemic that COVID-19 has brought upon us. In that time, over 210,000 Americans have lost their lives to the virus, many of whom did not have to die. Others still have had their lives changed by the after-effects the virus has wrought on them, or the countless tolls it has left on the job market, the economy, and overall mental health of the nation. In the over half a year we have lived under the pandemic, only a single relief/stimulus bill related to COVID-19 has been passed by the Senate, one which was only effective for a short time. Now more than ever the nation needs relief and support as the pandemic drags on. What the nation does not need is the rushed nomination and confirmation of a Supreme Court Justice not only when the nation needs relief, but when an election is less than a month away. Even more so following the recent outbreak of COVID-19 in the White House and within the Senate. If the Senate still plans to go forward with the nomination and hearings, there are several stances that Judge Amy Coney Barrett takes which must be addressed.
JACL Supports the Neighbors Not Enemies Act
Last week, a companion bill to Representative Ilhan Omar's House Resolution 5734 was introduced to the Senate by Senator Mazie Hirono. These bills, titled The Neighbors not Enemies Act, seek to repeal the Alien Enemies Act (AEA) which was signed into law over 200 years ago in 1798. The AEA has been used to deport, incarcerate, and withhold the rights of foreign nationals in the United States during times of war. The JACL supports the Neighbors not Enemies Act.
Such an outdated and xenophobic law has no place in our nation. Throughout history, the policies enabled by this law have wreaked devastation upon too many families that have suffered separation, trauma, and economic loss. It is past time we repeal the Alien Enemies Act and we applaud Representative Omar and Senator Hirono for their leadership in addressing this failure in our laws.
AARP - Reimagine Asian America Ep. 1 - Finding Strength: State of Asian American Mental Health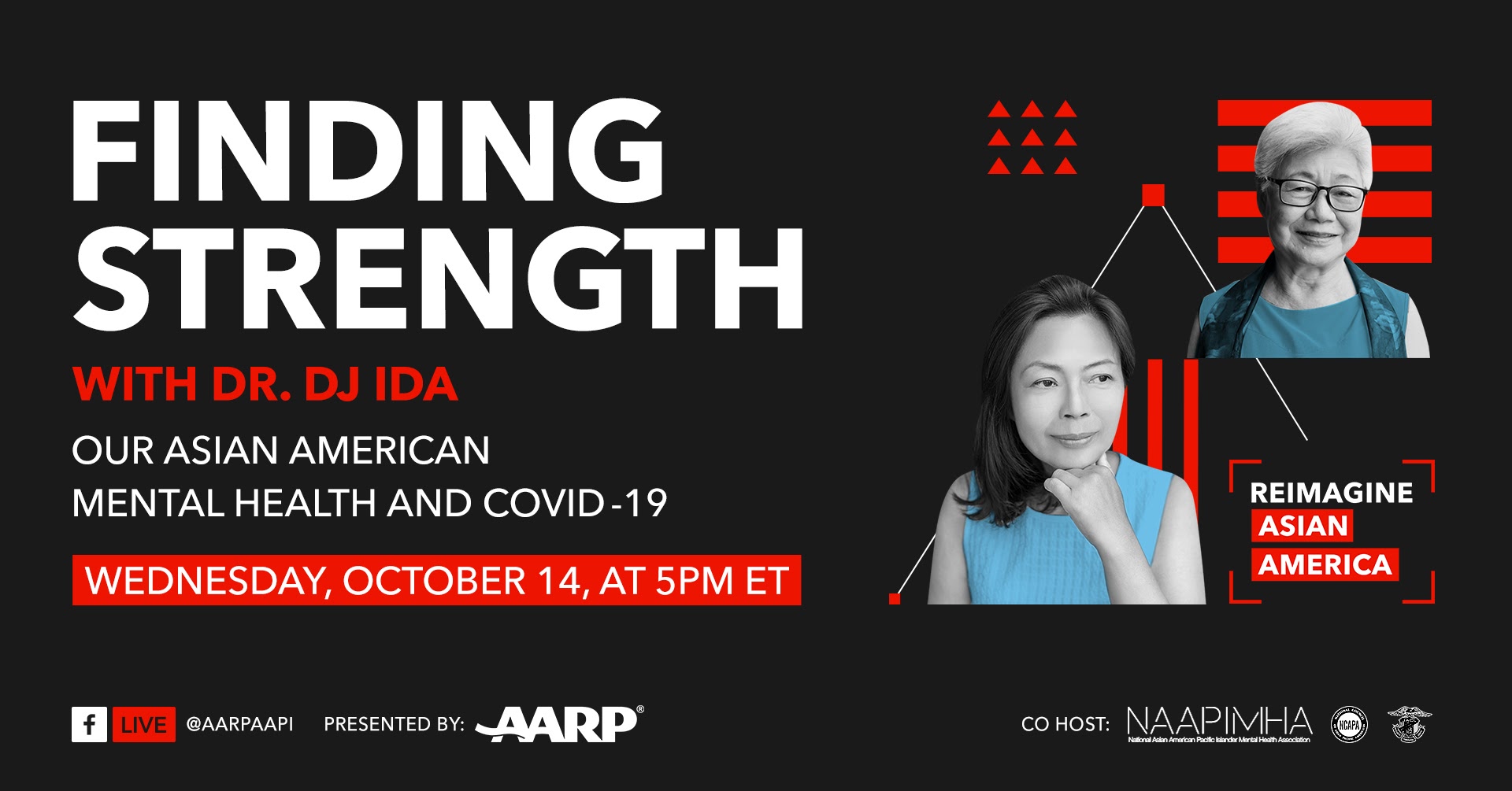 VIRTUAL COMMUNITY CONVERSATION ON
THE STATE OF ASIAN AMERICAN MENTAL HEALTH:
Finding Personal Strength and Building Healthier Asian American Communities

WEDNESDAY, OCTOBER 14, AT 5PM ET, 2PM PT, 11AM HT
Register Today!
(Please Mark Yourself "Going")

Tomorrow, join Dr. DJ Ida of the National Asian American Pacific Islander Mental Health Association (NAAPIMHA) in a free live-streamed community event focused on mental health and the kick-off of AARP's Reimagine Asian America Series. This event is co-hosted by NAAPIMHA, the Japanese American Citizens League (JACL), and the National Council of Asian Pacific Americans (NCAPA).

Dr. Ida will moderate a conversation with experts and storytellers on finding personal and community strength in the face of the rising anti-Asian racism and COVID-19 pandemic.

Panelists Include:
Dr. Terry S. Gock, Ph.D, Director, Pacific Clinics' Asian Pacific Family Center
Dr. Nira Singh, Director of Behavioral Health Services, Asian American Community Involvement
Emily Chum, Director of Social Services, Self-Help For The Elderly

Asian Americans across generations are experiencing anxiety, depression, grief, and social isolation at alarming rates. How can we find the strength to protect our mental and emotional well-being? Register Today! (Please Mark Yourself "Going)
JACS Consortium Education Conference, October 17-18, 2020 - At a Glance Schedule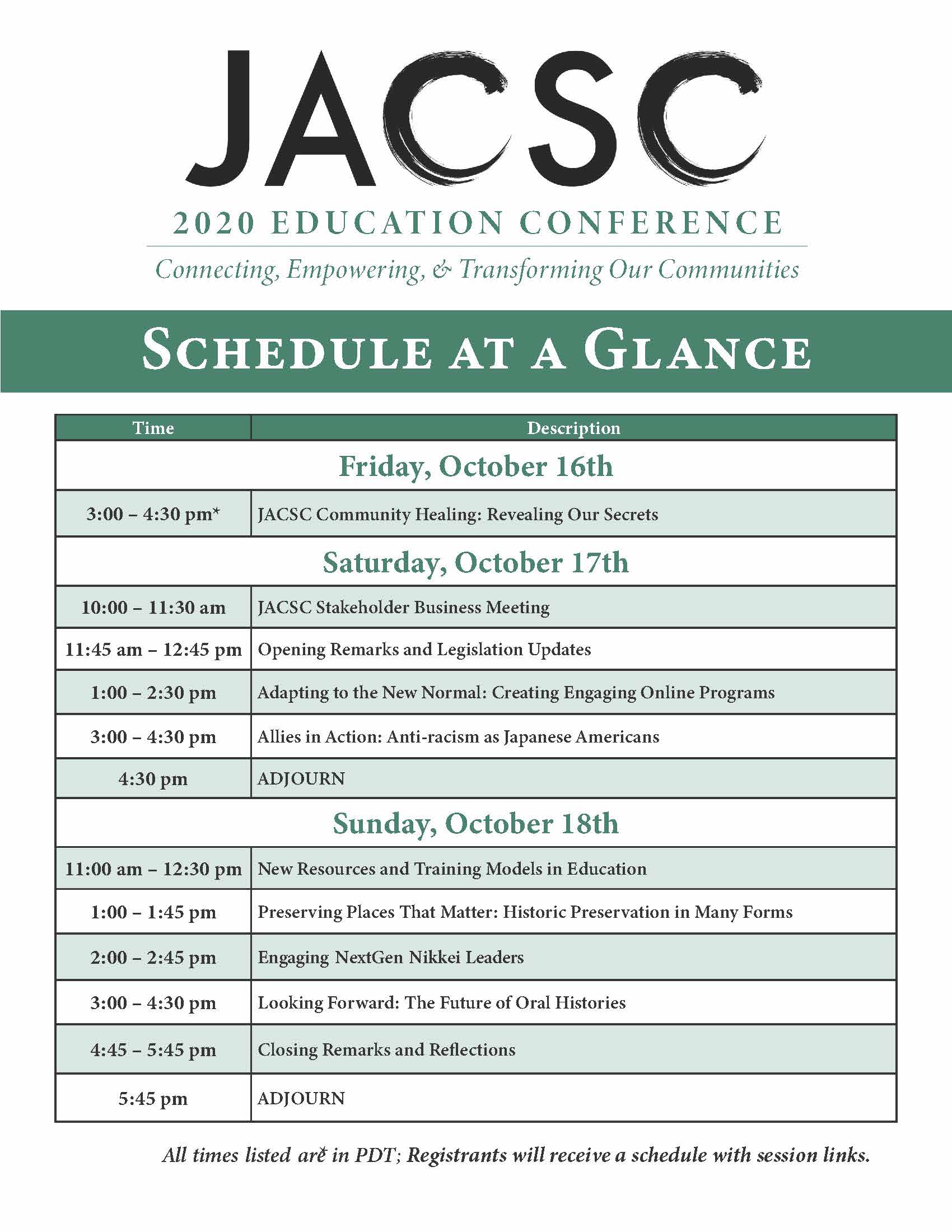 Okaeri Connects! Online Gathering #2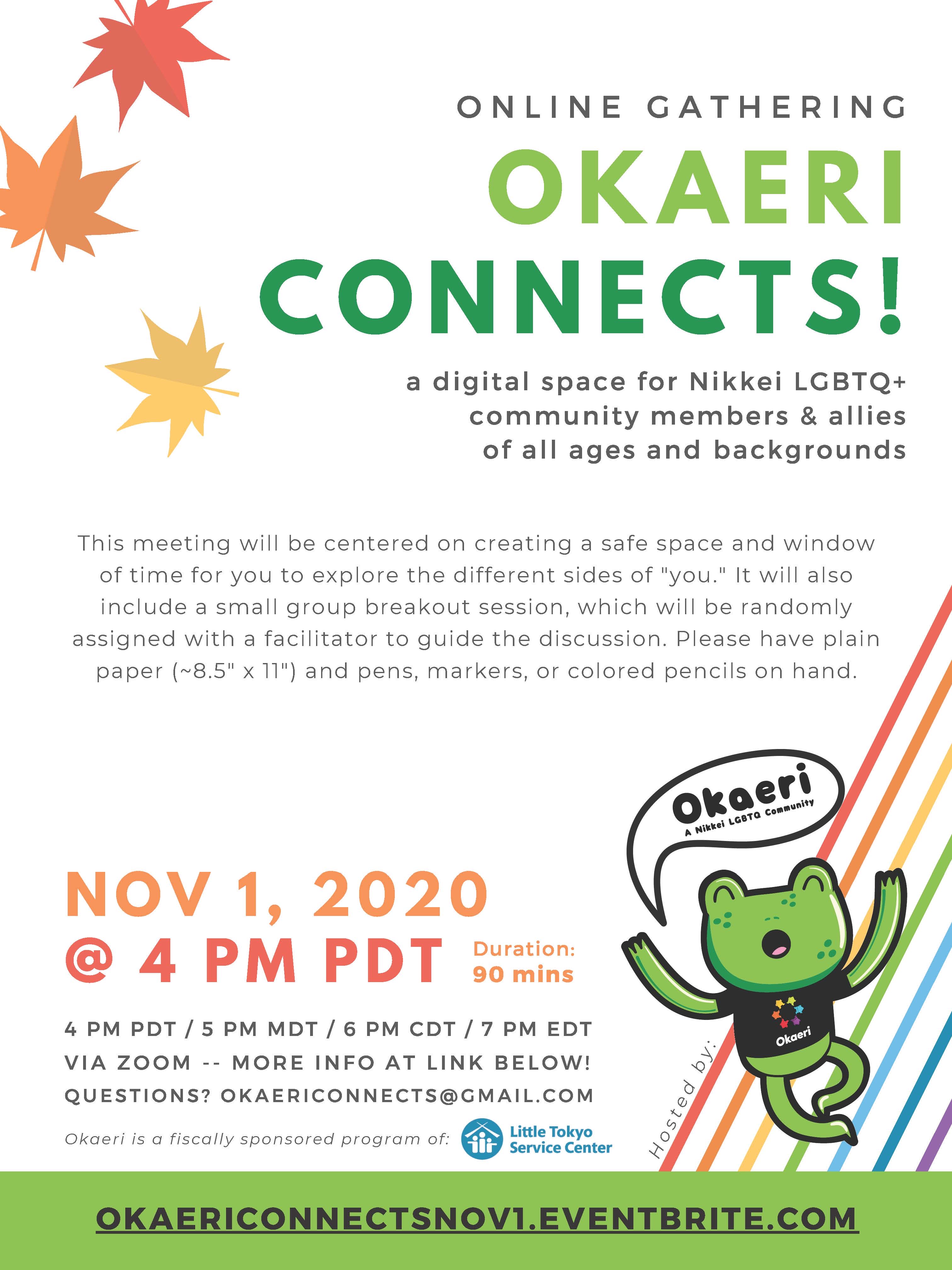 Complete the 2020 Census Now!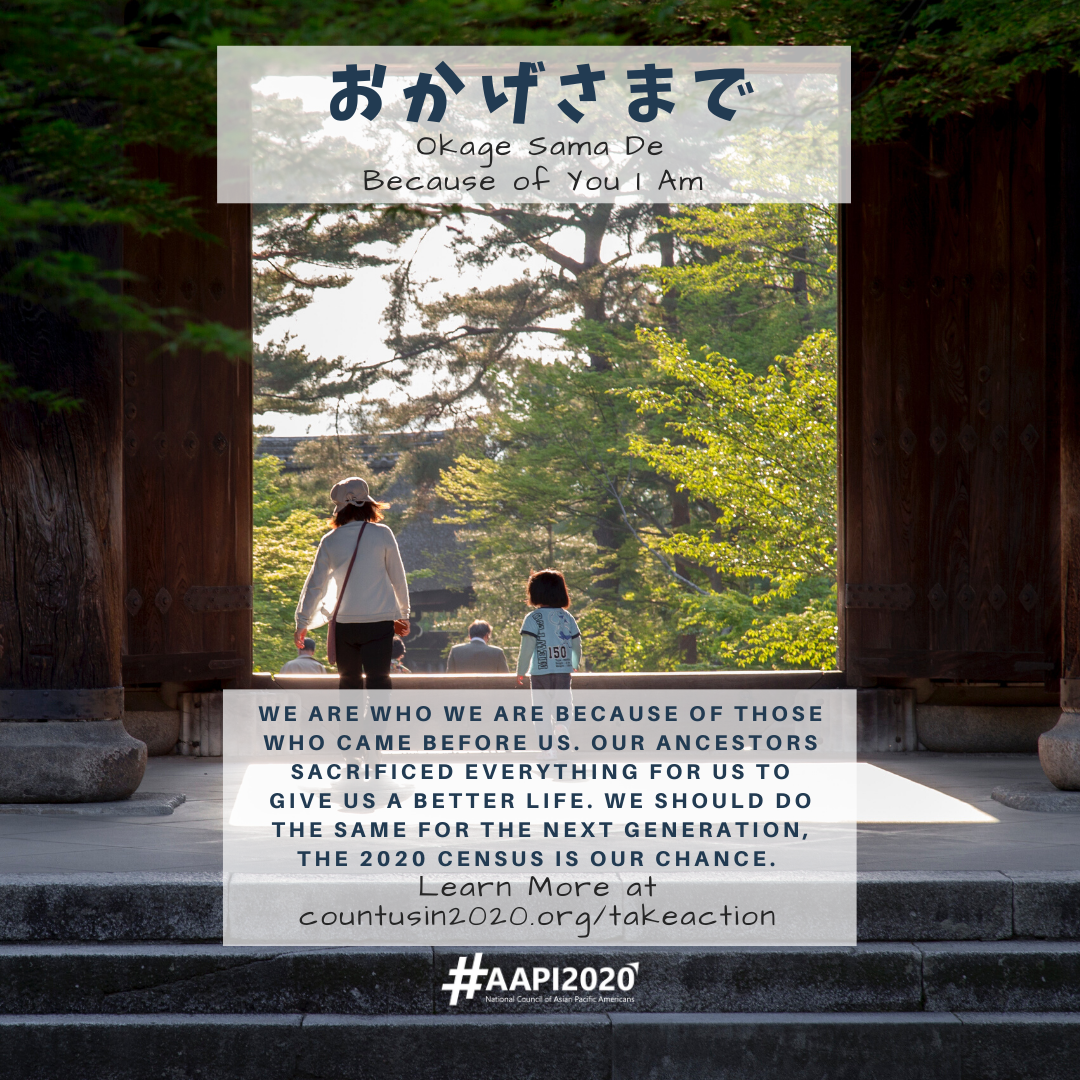 The self-reporting deadline and in-person canvassing dealine for the 2020 Census are coming up soon! That doesn't leave much time leSo if you, your family, friends, or community members haven't completed the Census yet be sure to remind them!
Help Save the Historic Harada House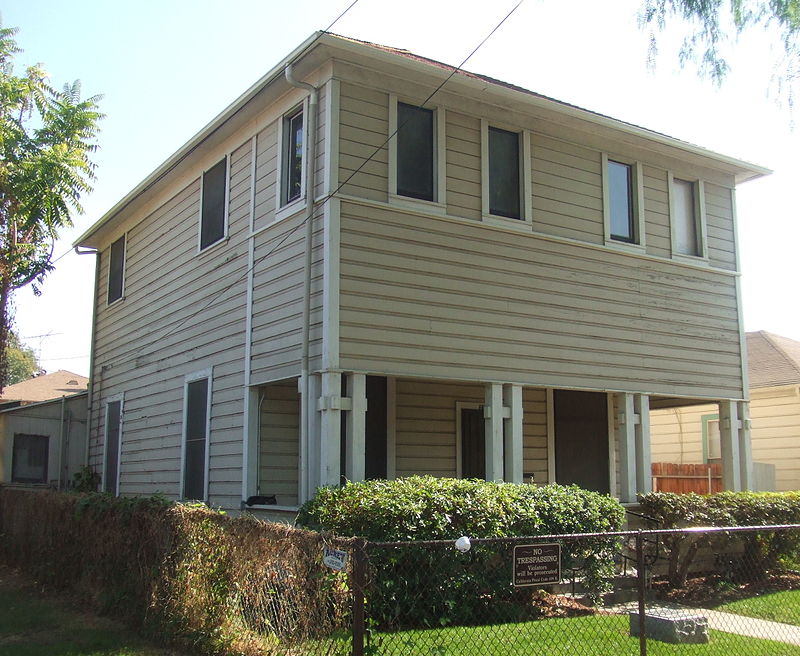 "As the subject of a landmark Superior Court decision granting the Harada family the right to continue to own the property, the Harada House represents an early challenge to restrictive anti-immigrant and racist property laws and a test of laws that defined citizenship by birth. The Harada family, comprised of Japanese immigrants and American-born citizens, lived in the home until forcibly incarcerated in 1942. They returned there after the war and maintained ownership until Sumi Harada died in 2000." - From APIA's in Historic Preservation
Unfortunately, now the home is in a near-complete state of disrepair. Local groups, including the Harada House Foundation, wish to preserve the home and include it as part of the Museum of Riverside for future generations to explore. If you wish to donate or learn more about the Harada House you can click below.
California Signs First Law on Commission to Study Slavery and Reparations Recommendations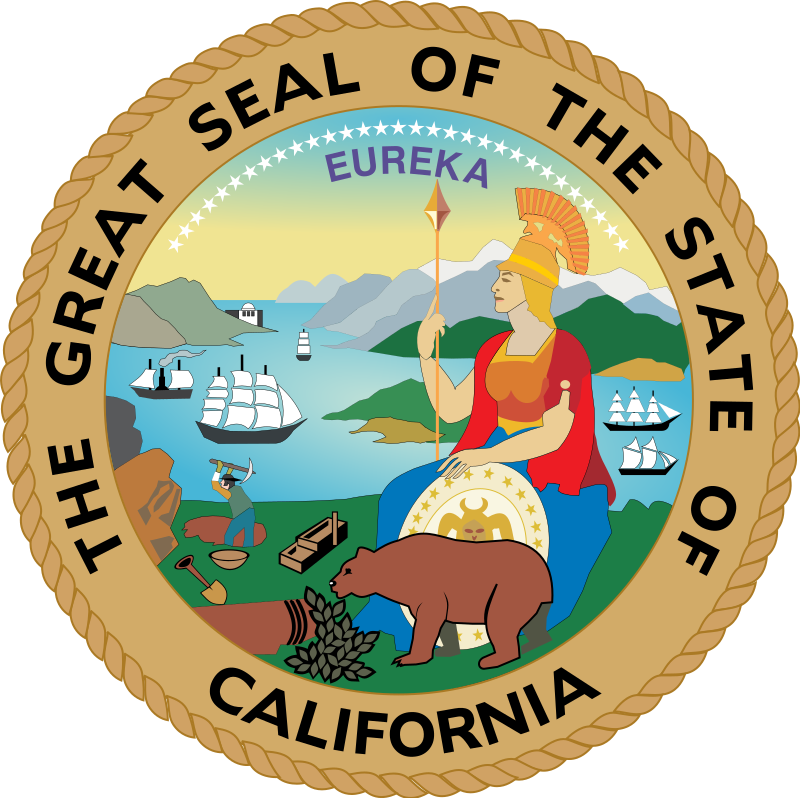 This past week, California Governor Gavin Newsom signed into law a series of bills aimed at combating discrimination and racism in the state. Two of the bills seek to end discrimination in court proceedings and in jury selection, while the third, titled AB 3121, creates a commission to study slavery and recommend reparations for descendants. Of the bills, Governor Newsom said "We won't turn away from this moment to make right the discrimination and disadvantages that Black Californians and people of color still face."
Our Executive Director, David Inoue, when asked to comment on the passing of these bills noted "So many people say slavery happened so many years ago, but discriminatory laws still exist. There are things going on that are just as evil today." The JACL has long supported the creation of a commission to explore reparations for the Black community just as our community had during the 1970s and 1980s that led to the passage of the Civil Liberties Act of 1988.
Join Us in Support of H.R. 40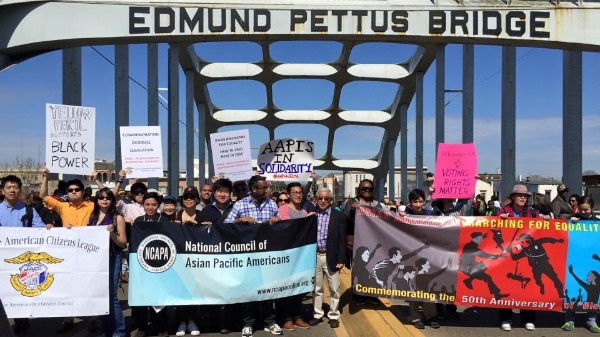 JACL Executive Director, David Inoue, discusses JACL's support of H.R. 40. H.R. 40 would create a commission to examine the institution of slavery, its legacy, and make recommendations to Congress for reparations, beginning a process of repairing and restoring after centuries of enslavement. Click the image above to watch the full video statement.
We've updated our Hate Crimes Page to include more information and reporting options for members of the community as hate crimes increase as a result of COVID-19. You can visit the updated page here.