COVID-19 and JACL operations and resources
JACL's physical offices remain closed. Staff continue to do the work of the organization remotely. Please direct all phone calls to our Washington, D.C. Office at (202) 223-1240 and we will get back to you as quickly as possible. Otherwise, we will all be available via email. All staff emails can be found HERE. You can also check our website, jacl.org, for updates and COVID-19 resources. You can view our resources page here.
Stay safe everyone and we hope to see you all in person again soon.
- JACL National Staff
Register to Vote Today and Get Involved with APIAVote and OutreachCircle!

We've created a new page of information and places for people to register to vote and learn more about the upcoming election!
In addition to registering, you can also get involved with voter outreach and voter engagement through our friends at APIAVote and a new system called OutreachCircle. Click below to learn more about how to use OutreachCircle, some voter statistics, and other ways to get involved! In the meantime, you can download the OutreachCircle App on iOS and Android and use the code: CVK503 to register as part of JACL's team under APIAVote. If you have any questions you can always ask at: policy@jacl.org
Help Save the Historic Harada House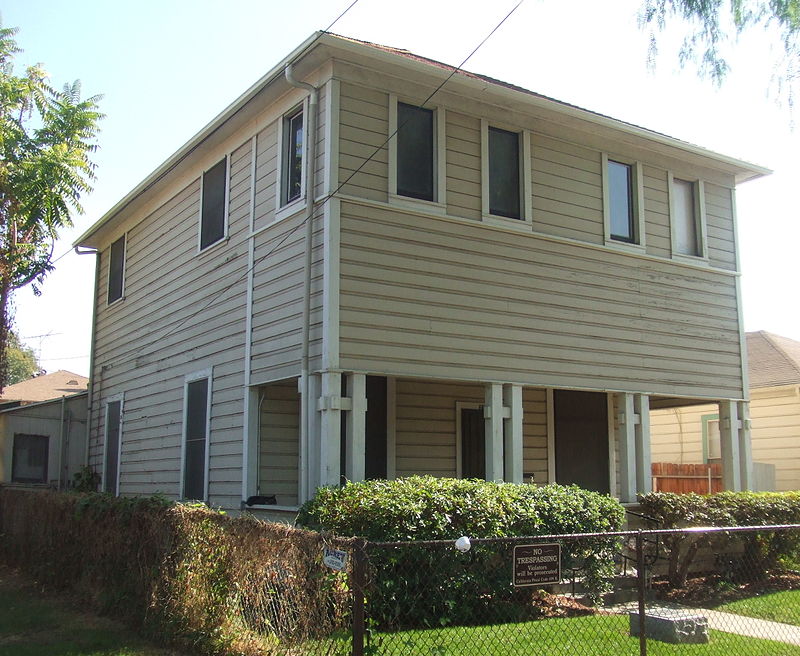 "As the subject of a landmark Superior Court decision granting the Harada family the right to continue to own the property, the Harada House represents an early challenge to restrictive anti-immigrant and racist property laws and a test of laws that defined citizenship by birth. The Harada family, comprised of Japanese immigrants and American-born citizens, lived in the home until forcibly incarcerated in 1942. They returned there after the war and maintained ownership until Sumi Harada died in 2000." - From APIA's in Historic Preservation
Unfortunately, now the home is in a near-complete state of disrepair. Local groups, including the Harada House Foundation, wish to preserve the home and include it as part of the Museum of Riverside for future generations to explore. If you wish to donate or learn more about the Harada House you can click below.
California Signs First Law on Commission to Study Slavery and Reparations Recommendations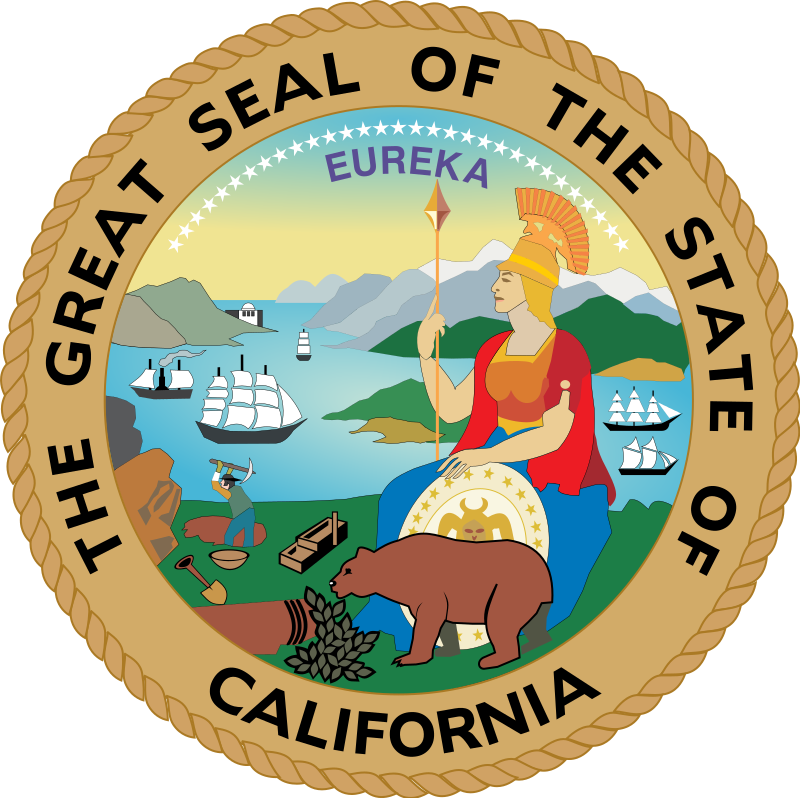 This past week, California Governor Gavin Newsom signed into law a series of bills aimed at combating discrimination and racism in the state. Two of the bills seek to end discrimination in court proceedings and in jury selection, while the third, titled AB 3121, creates a commission to study slavery and recommend reparations for descendants. Of the bills, Governor Newsom said "We won't turn away from this moment to make right the discrimination and disadvantages that Black Californians and people of color still face."
Our Executive Director, David Inoue, when asked to comment on the passing of these bills noted "So many people say slavery happened so many years ago, but discriminatory laws still exist. There are things going on that are just as evil today." The JACL has long supported the creation of a commission to explore reparations for the Black community just as our community had during the 1970s and 1980s that led to the passage of the Civil Liberties Act of 1988.
JACL DC Chapter virtual book talk: "Setsuko's Secret: Heart Mountain and the Legacy of the Japanese American Incarceration" with Shirley Ann Higuchi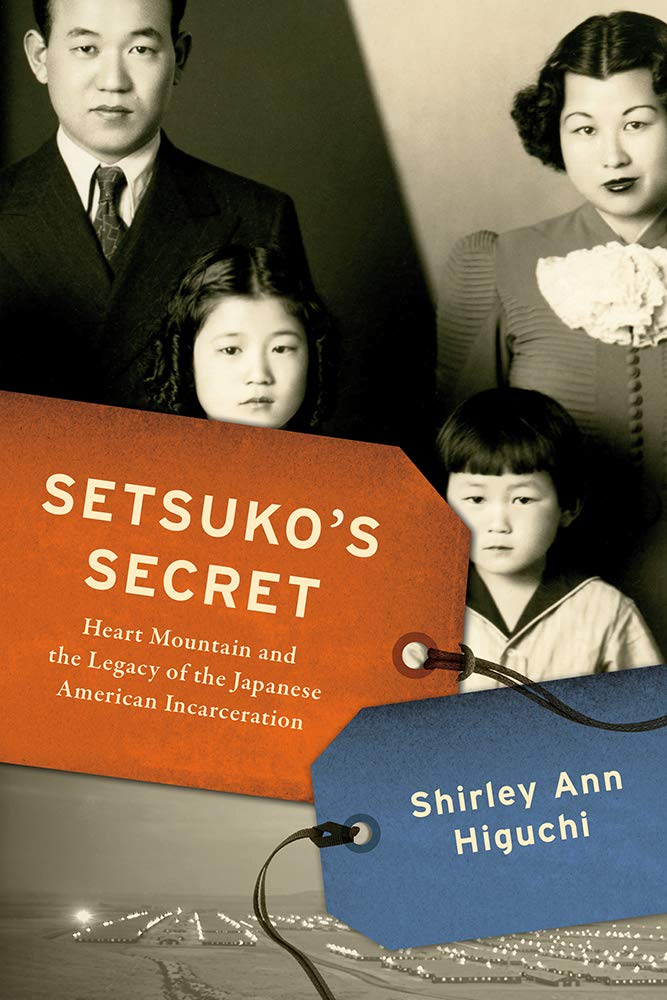 The JACL DC Chapter is pleased to invite our members and friends to participate in our third FREE virtual event via Zoom.
Join us on Wednesday, Oct. 7 at 7PM EDT to virtually meet with author Shirley Ann Higuchi as she discusses her new book, Setsuko's Secret: Heart Mountain and the Legacy of the Japanese American Incarceration. Higuchi, who is the associate executive director of legal and regulatory affairs for the American Psychological Association and the chair of the Heart Mountain Wyoming Foundation, will talk with attendees about this deeply personal account of her family and the generational trauma that shaped her own life.
Okaeri Connects! Online Gathering #2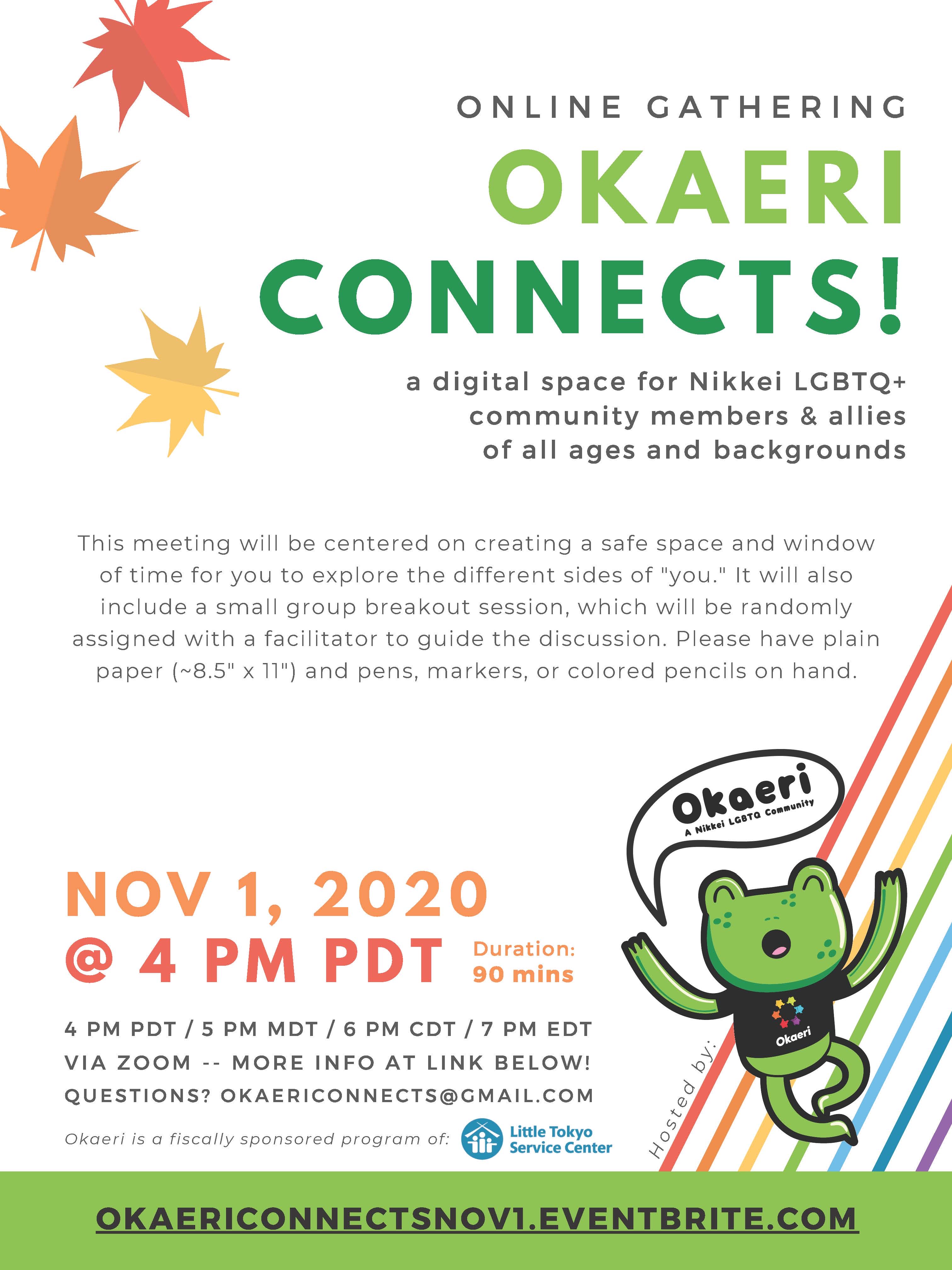 "Seen and Unseen: Queering JA History before 1945" Virtual Exhibit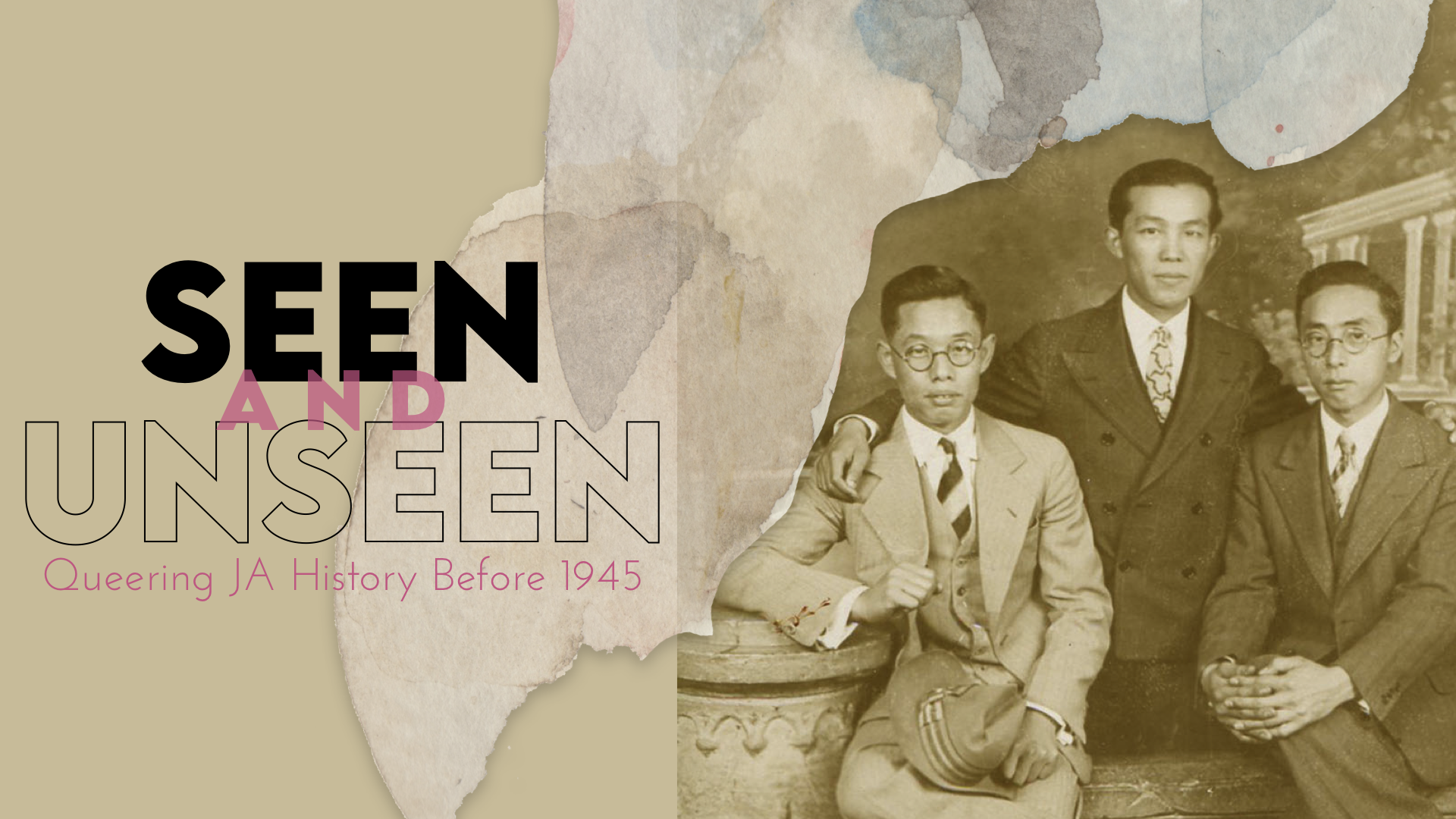 Seen and Unseen: Queering Japanese American History Before 1945 is the first-ever exhibit focused on Nikkei (Japanese Americans) who were involved in intimate same-sex relationships or defied gender roles in the early 20th century. Queer Nikkei are virtually non-existent in Japanese American history, but this exhibit brings them into view. Drawing from recent research by scholars in history, cultural and literary studies, Seen and Unseen brings to light a hidden past when same-sex relationships and female impersonation were accepted parts of Japanese immigrant culture, and how queer Japanese Americans expressed themselves as the Nikkei community came to mirror white American fears of same-sex intimacy and gender nonconformity.
The virtual exhibit will open on October 11, 2020, to coincide with National Coming out Day and run through Feb 14, 2021. Seen and Unseen: Queering Japanese American History Before 1945 is hosted by J-Sei and co-curated by Amy Sueyoshi and Stan Yogi.
Announcing: JACS Consortium Education Conference, October 17-18, 2020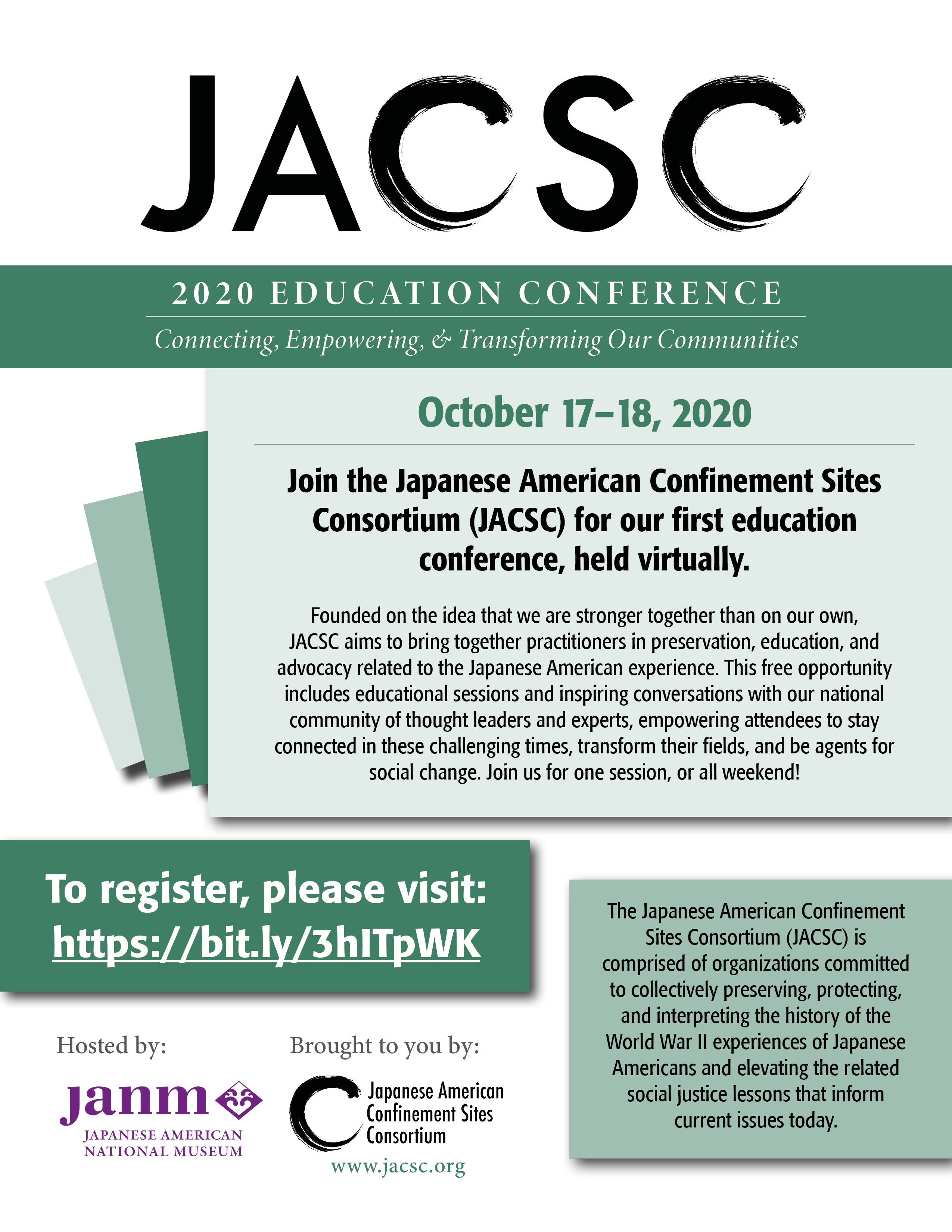 JACL Organizational Sign Ons
Complete the 2020 Census Now!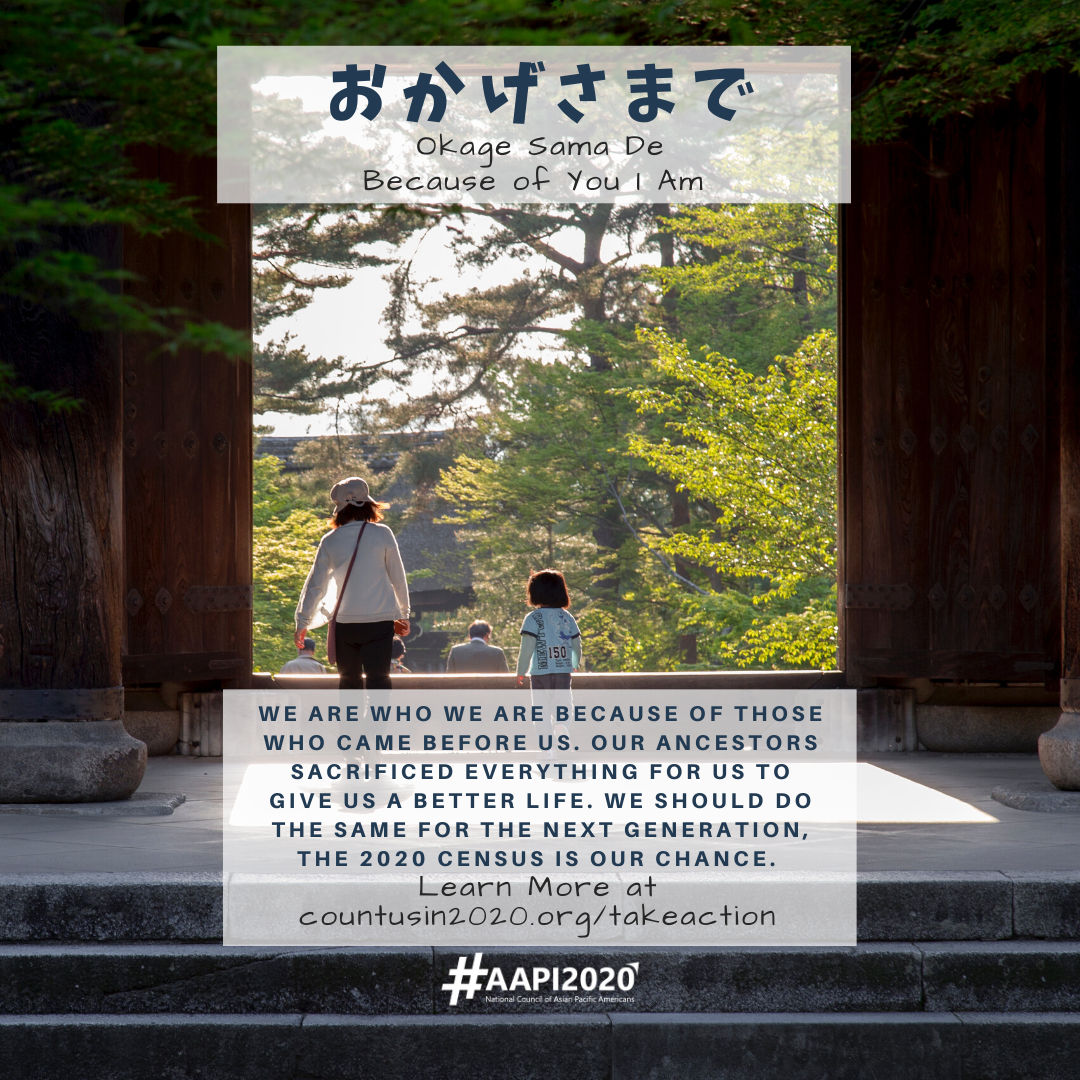 The self-reporting deadline and in-person canvassing dealine for the 2020 Census are coming up soon! That doesn't leave much time leSo if you, your family, friends, or community members haven't completed the Census yet be sure to remind them!
End of the 2020 Virtual JACL/OCA Leadership Summit!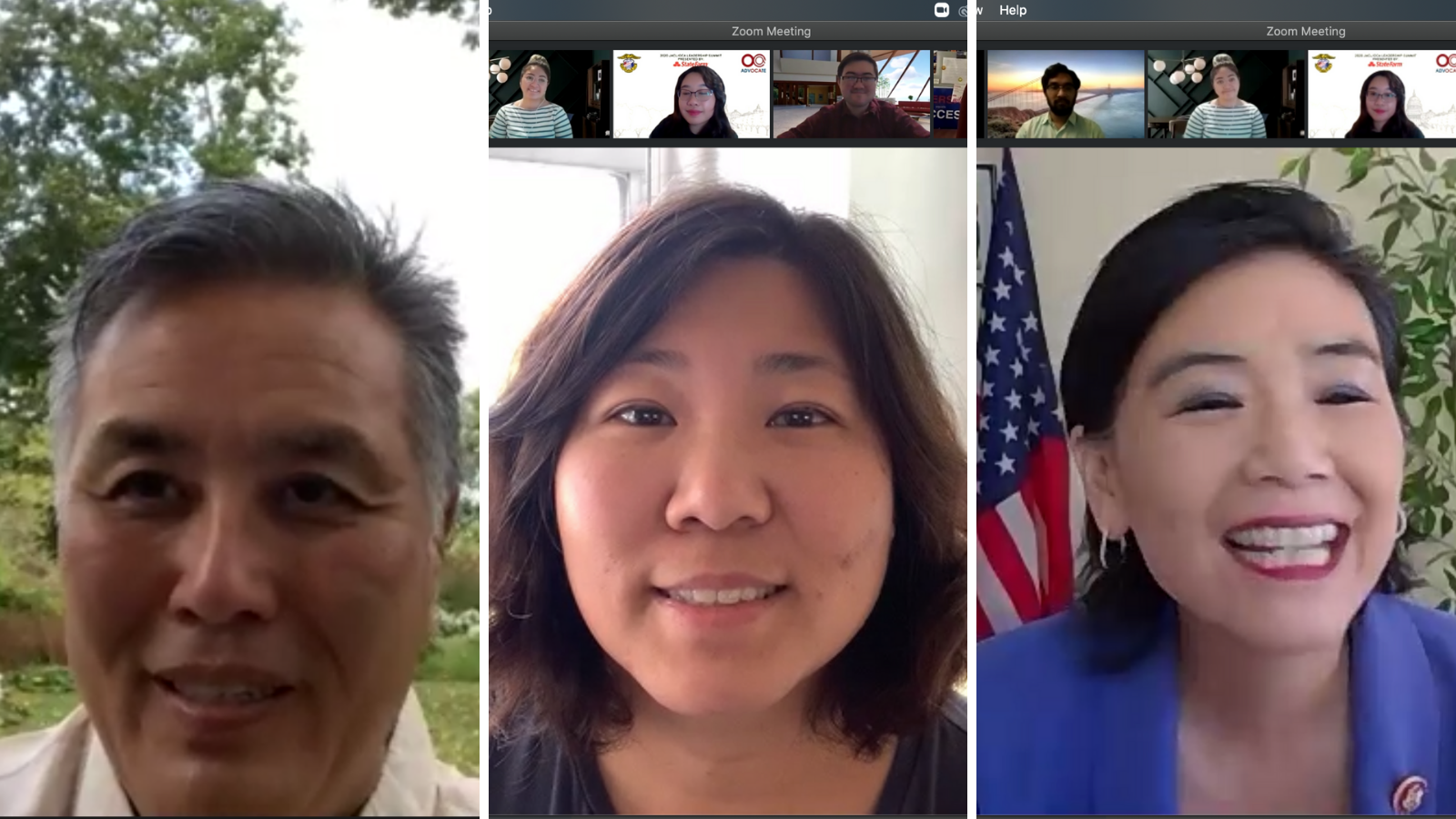 Today marks the end of the 2020 Virtual JACL/OCA Leadership Summit! Over the last 6 days, 14 participants from JACL and OCA chapters across the country came together to learn about leadership on the national level. They heard from a multitude of organizations, community leaders, and members Congress to learn more about how they can best get involved in their local communities and take the next step to a larger scale if they wish.
On behalf of JACL and OCA, we want to extend an enormous thanks to State Farm for their sponsorship of the program and to AARP for their support as well. We'd like to thank our community partners: NAACP, LULAC, PFLAG, Muslim Advocates, The Leadership Conference on Civil and Human Rights, Asian Americans Advancing Justice - AAJC, APIAHF, SEARAC, and NCAPA. We also wish to thank Nisha Ramachandran, Professor Frank Wu, former Congressman Mike Honda, CAPAC Executive Director Krystal Ka'ai, CAPASA Co-President Liz Lee, Representative Mark Takano, Representative Judy Chu, and Representative Grace Meng, and their office staff for joining us this weekend!
NY/SC Announces Virtual Storytelling Contest Winners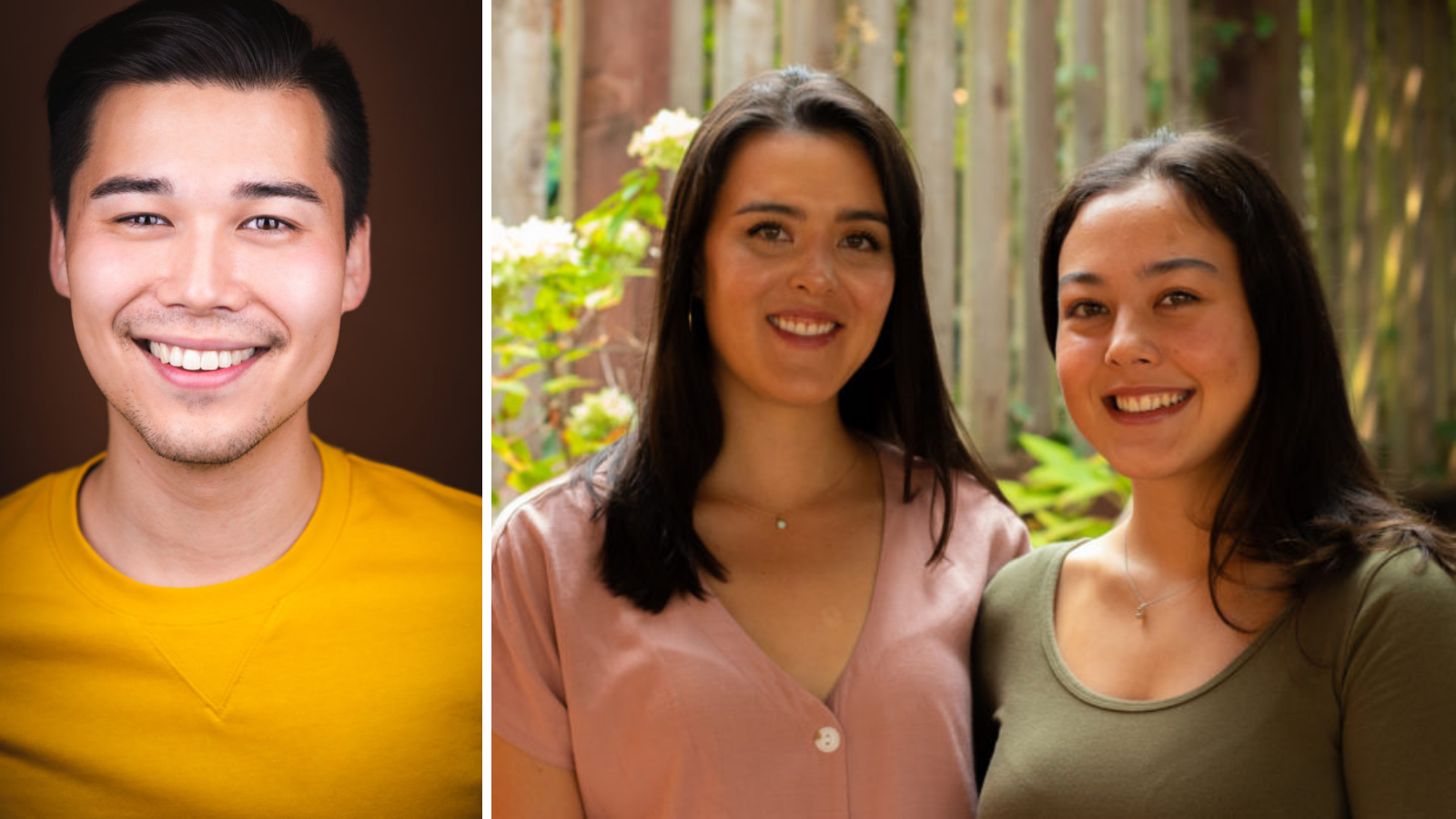 The National Youth/Student Council is thrilled to announce the winners of our first Digital Storytelling Contest, Sam Hamashima and the team of Kristin Sato and Jessica Bukowski!
In July, we announced our Digital Storytelling Contest focusing on the theme of "How Does the Past Influence Your Present"? Using one of five mediums - journalistic-style essay, visual art, video presentation, poetry, or creative writing - we asked youth participants to send in their stories. These two winning submissions exemplified the high quality and depth of storytelling we sought in capturing the rich and varied experience of Japanese American youth and where they come from.
We know that storytelling has always been important, particularly for Japanese and Asian Americans. Much of our community history is recorded orally or passed down through personal archives, and in the present moment, it is especially important that we take note of our experiences, memories, thoughts, and feelings. This competition was designed to uplift young JACL voices and use our stories, whether they be present or historical, to build connections with one another in times of physical distance.
Join Us in Support of H.R. 40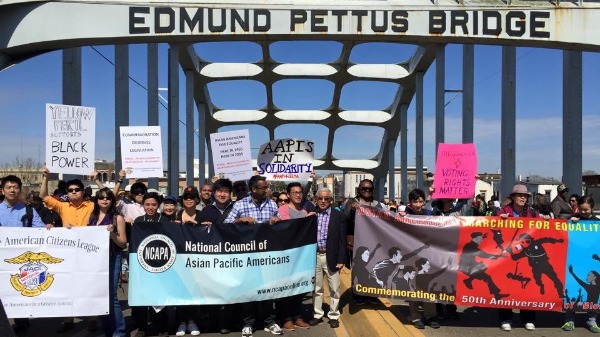 JACL Executive Director, David Inoue, discusses JACL's support of H.R. 40. H.R. 40 would create a commission to examine the institution of slavery, its legacy, and make recommendations to Congress for reparations, beginning a process of repairing and restoring after centuries of enslavement. Click the image above to watch the full video statement.
We've updated our Hate Crimes Page to include more information and reporting options for members of the community as hate crimes increase as a result of COVID-19. You can visit the updated page here.