COVID-19 and JACL operations and resources
JACL's physical offices remain closed. Staff continue to do the work of the organization remotely. Please direct all phone calls to our Washington, D.C. Office at (202) 223-1240 and we will get back to you as quickly as possible. Otherwise, we will all be available via email. All staff emails can be found HERE. You can also check our website, jacl.org, for updates and COVID-19 resources. You can view our resources page here.
Stay safe everyone and we hope to see you all in person again soon.
- JACL National Staff
JACL Women in Leadership Webinar

From the JACL's beginning to now, women have always played a vital part in Japanese American history. Join us for an evening where we'll discuss the impact various JA women have had within the JACL and nationally as well as a candid conversation with women who currently hold leadership positions in JACL.
Recap: JACL Japan Chapter "Ask Me Anything" about Life in Japan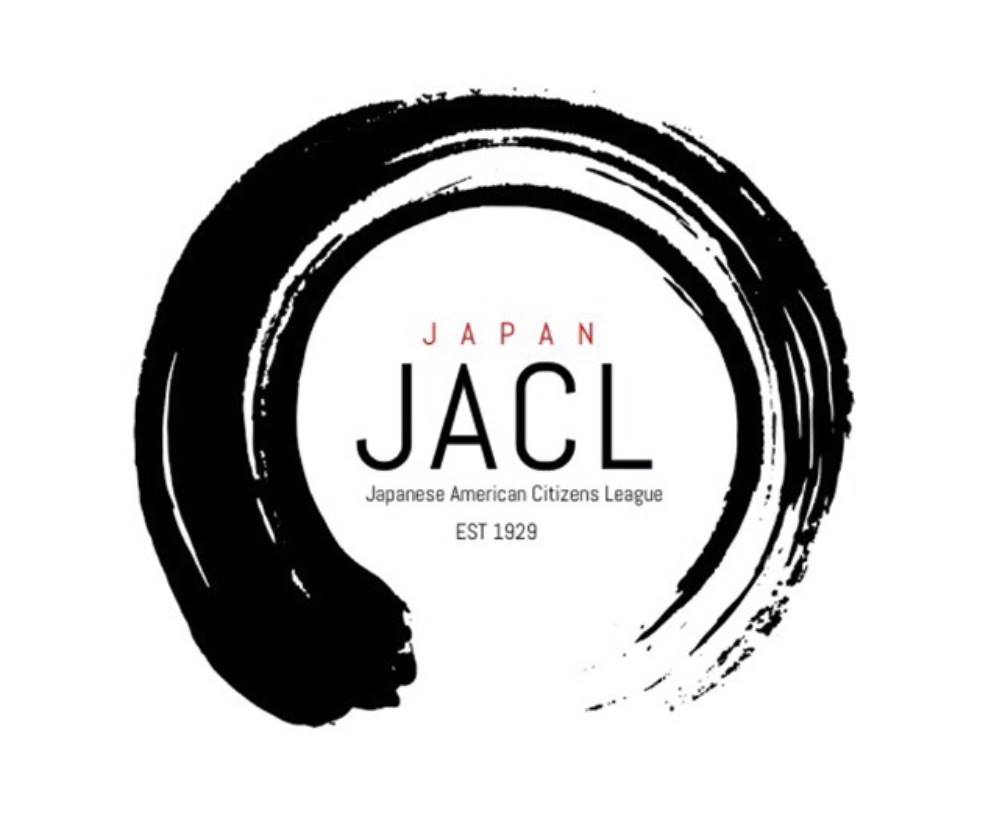 Last week, the JACL Japan Chapter hosted its first "Ask Me Anything" series on life in Japan!
57 Years of the March on Washington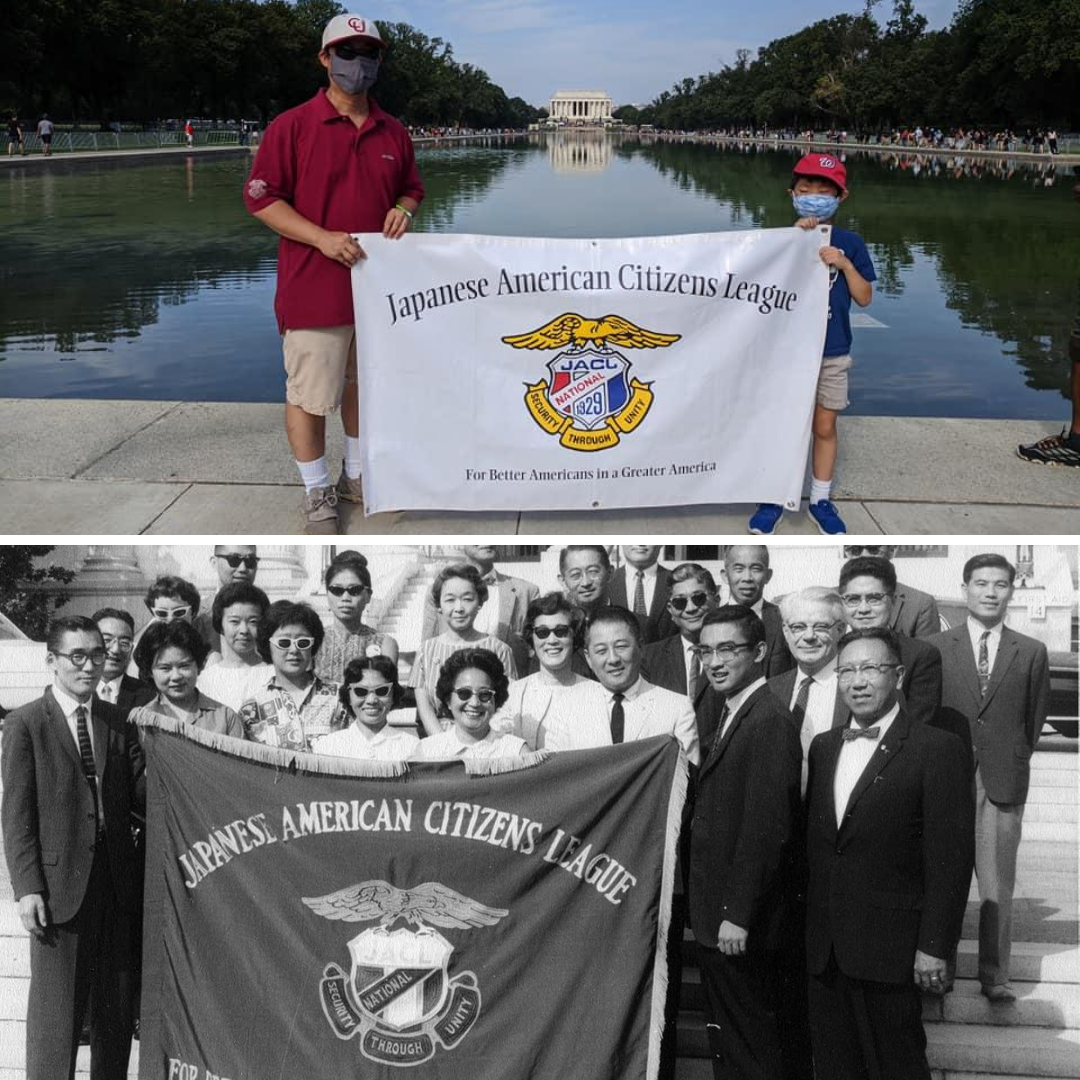 In 1963, a group of JACL members and staff marched for the civil and human rights of all. This year, while a smaller group, JACL joined AAJC, SALDEF, and thousands of others to commemorate 57 years since the first March on Washington, to continue the fight for Black lives, and call for police reform. You can watch the full lineup of amazing speakers and the march itself at: https://2020march.com/watch/
1 Month Left to Complete the 2020 Census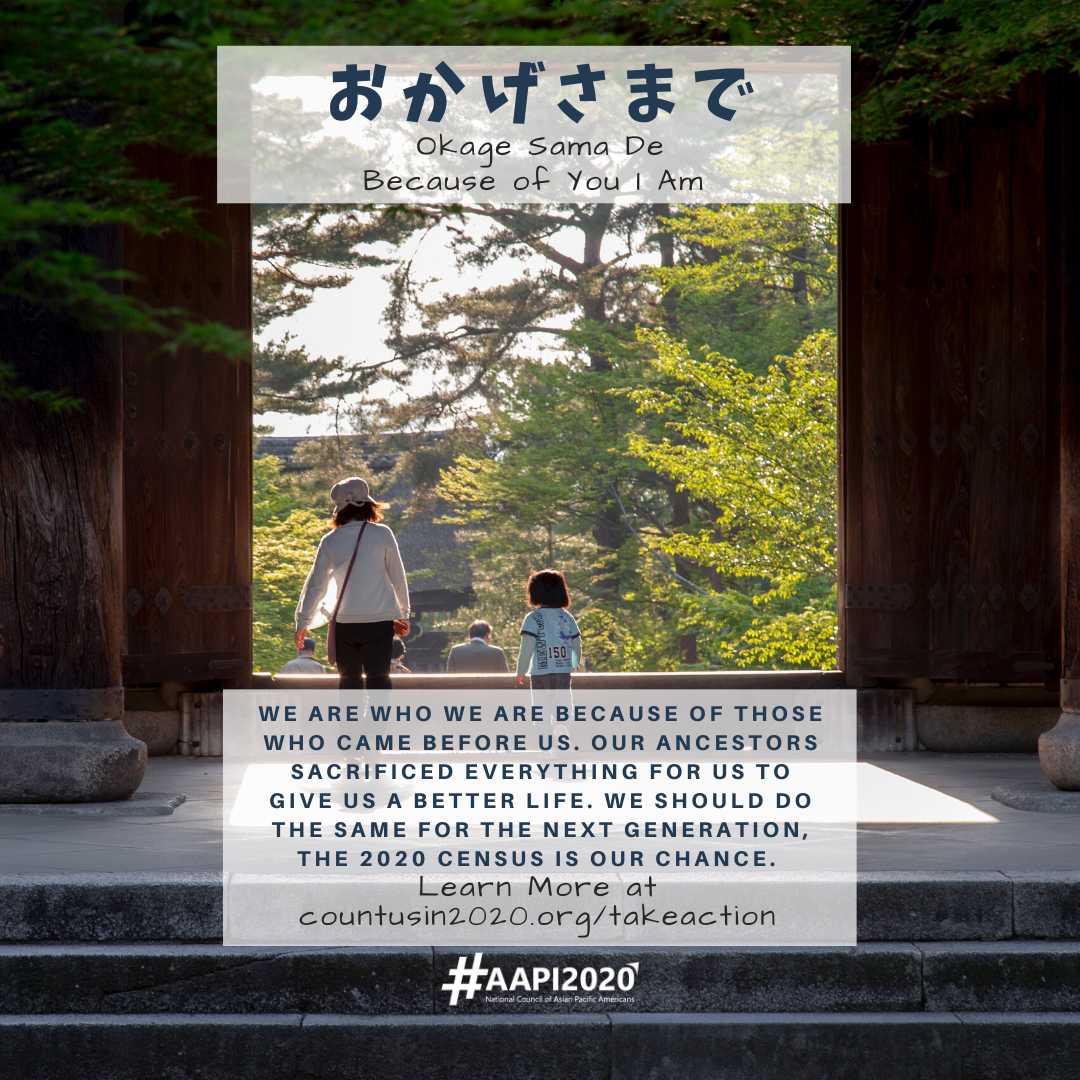 The self-reporting deadline and in-person canvassing for the 2020 Census will be ending on September 30th! That leaves a little more than 1-month left to complete the Census! So if you, your family, friends, or community members haven't completed the Census yet be sure to remind them!
US-Japan Council Emerging Leaders Program Applications Out Now!

The U.S.-Japan Council's Emerging Leaders Program (ELP) identifies, cultivates, and empowers a new generation of Japanese American leaders. Emerging Leaders participate in leadership education, design and implement original USJC programming, and establish powerful professional connections and lifelong personal friendships. A new cohort aged 24-35 is selected annually to attend the Annual Conference, become USJC Associates, and join program alumni in bridging the future of the U.S.-Japan relationship. By providing access to members and education on relevant topics, the program aims to motivate participants to promote strong and positive U.S.-Japan relations in their personal and professional lives.
Okaeri Connects! Virtual Program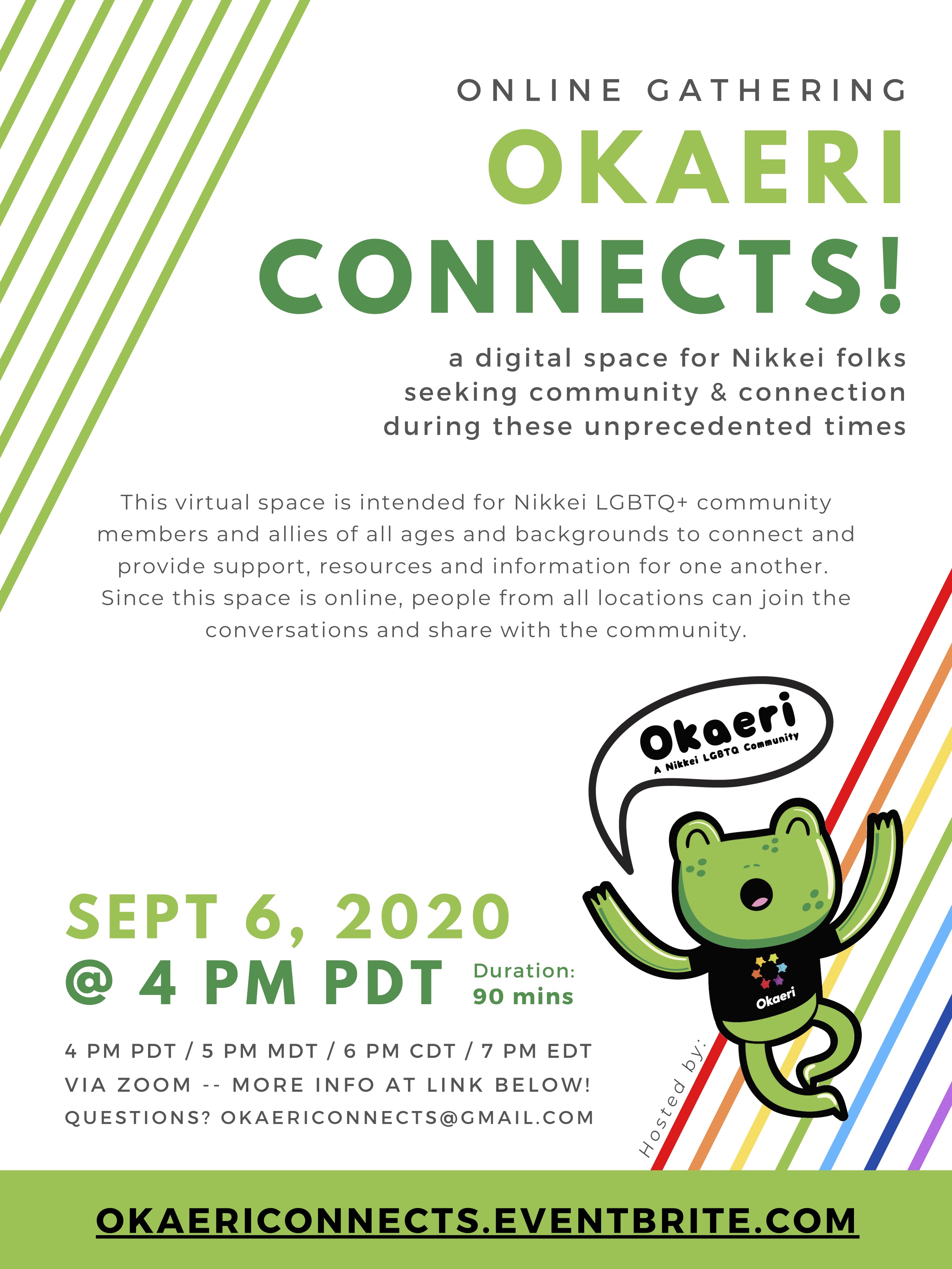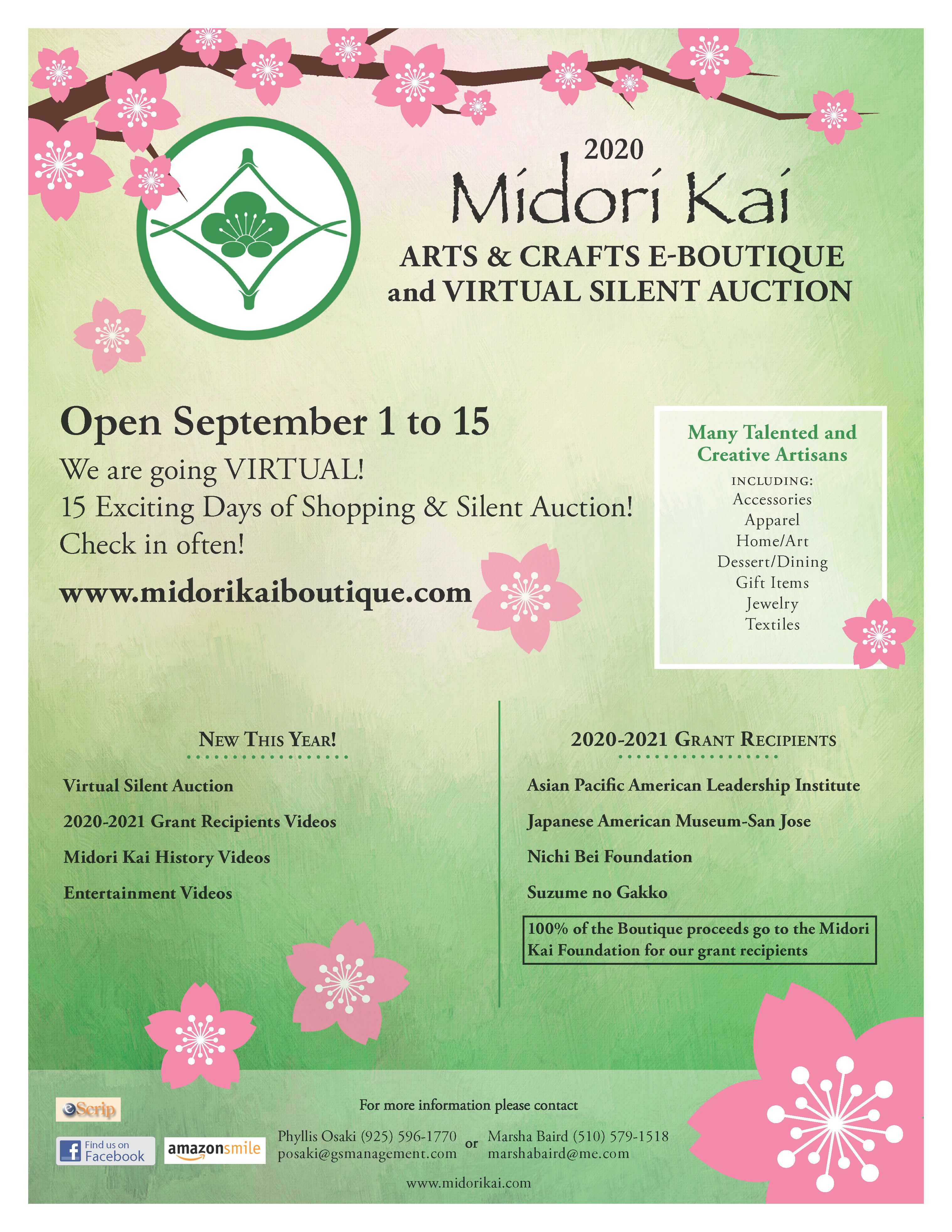 Join Us in Support of H.R. 40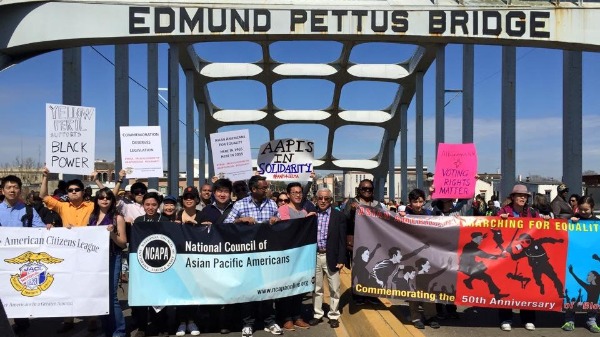 JACL Executive Director, David Inoue, discusses JACL's support of H.R. 40. H.R. 40 would create a commission to examine the institution of slavery, its legacy, and make recommendations to Congress for reparations, beginning a process of repairing and restoring after centuries of enslavement. Click the image above to watch the full video statement.
We've updated our Hate Crimes Page to include more information and reporting options for members of the community as hate crimes increase as a result of COVID-19. You can visit the updated page here.