COVID-19 and JACL operations and resources
JACL's physical offices remain closed. Staff continue to do the work of the organization remotely. Please direct all phone calls to our Washington, D.C. Office at (202) 223-1240 and we will get back to you as quickly as possible. Otherwise, we will all be available via email. All staff emails can be found HERE. You can also check our website, jacl.org, for updates and COVID-19 resources. You can view our resources page here.
Stay safe everyone and we hope to see you all in person again soon.
- JACL National Staff
Today is National Voter Registration Day! Register to Vote!

We've created a new page of information and places for people to register to vote and learn more about the upcoming election!
Today! Zuko Tuesday: Tales of Voting (hosted by Dante Basco)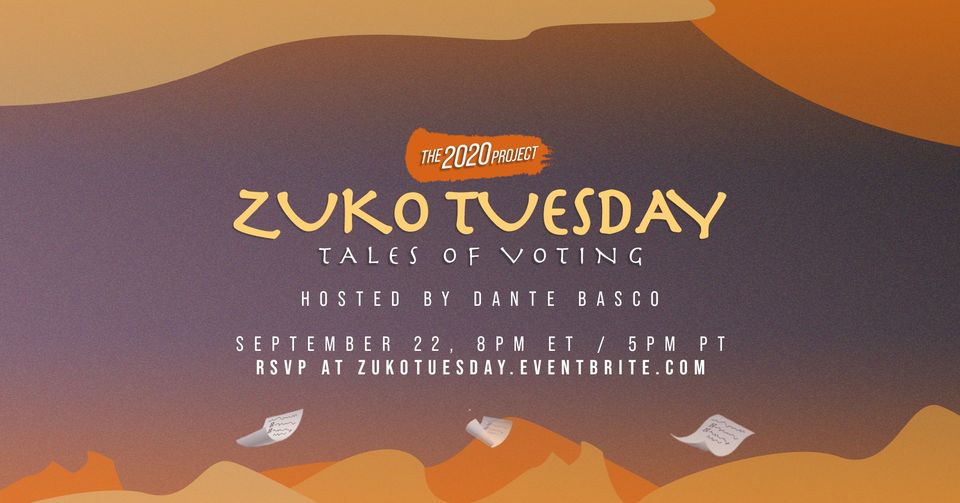 We're excited to announce that we are a partner organization for Zuko Tuesday: Tales of Voting, a live, interactive virtual event to celebrate National Voter Registration Day! Presented by the 2020 Project and hosted by the Fire Lord himself, DANTE BASCO (Avatar: The Last Airbender, Hook) on September, 22, from 5-7 PM PT / 8-10 PM ET. The evening will feature a line-up of special guests and talk backs, dance challenges from dancer-actor Harry Shum Jr. (Shadowhunters, Glee), musical performances from Ruby Ibarra, games with special prizes and more! And of course, we'll be guiding YOU to register and pledge to vote for the November Election. This is free and open to all, and you can learn more and RSVP at https://zukotuesday.eventbrite.com.
JACL Mourns the passing of Associate Justice Ruth Bader Ginsburg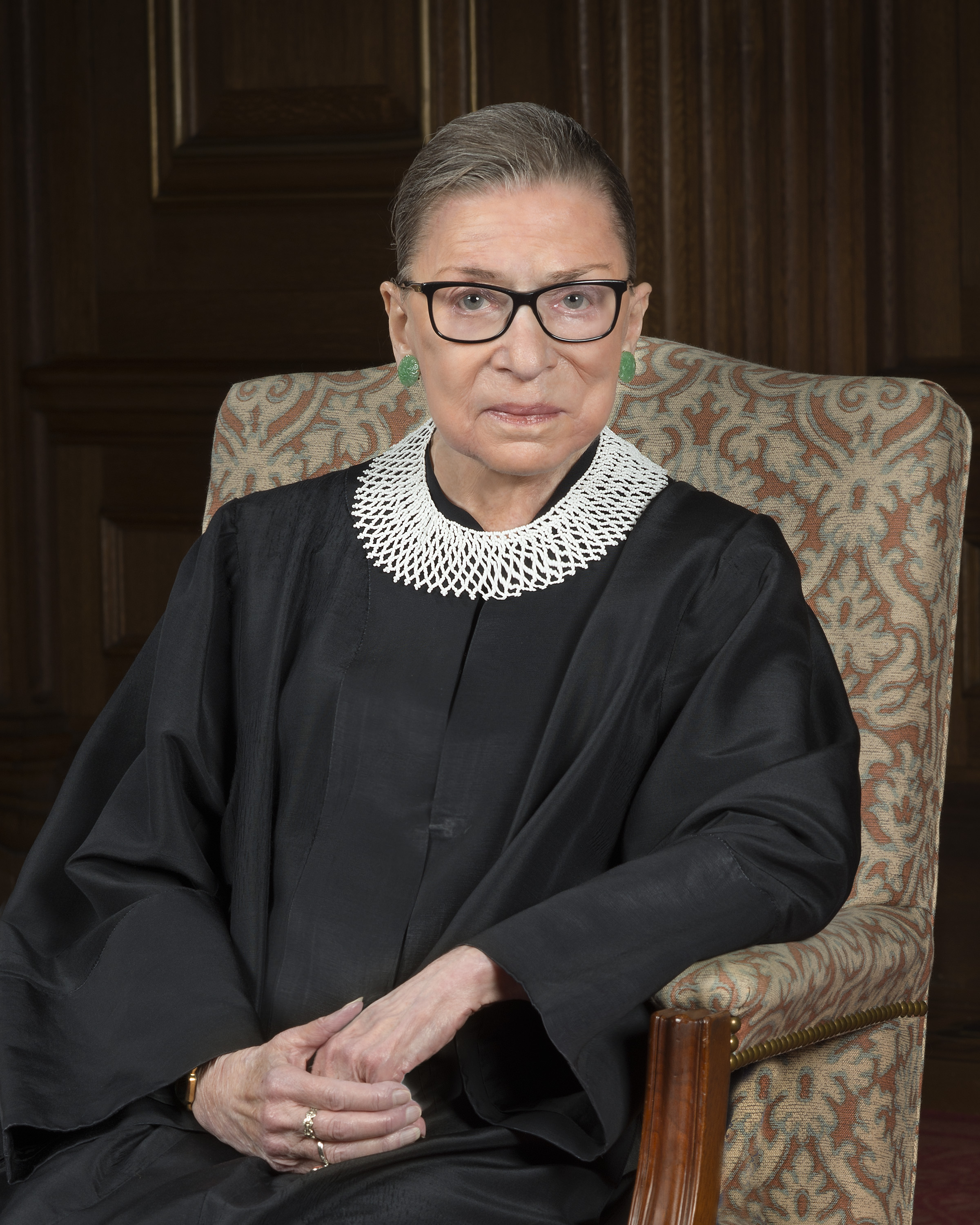 The loss of Justice Ruth Bader Ginsburg is immeasurable. Her life was one of perseverance, meaningful dissent, and the embodiment of the idea that the arc of the moral universe is long, but bends toward justice.
As the target of intense gender discrimination from the start of her career, she devoted herself to eliminating the very barriers she had faced through the power of the courts. As a litigator, she not only broke down the laws that separated men and women but also broke down the stereotyped roles opening up the potential for both men and women to be and become whatever they desired, not what society forced upon them.
JACL Disgusted by Reports of Medical Abuse of Women in ICE Custody
Last week, Dawn Wooten, a nurse at Irwin County Detention Center (ICDC) in Ocilla, Georgia came forward with whistleblower allegations of mass involuntary hysterectomies and gross medical neglect towards women incarcerated by Immigration and Customs Enforcement (ICE). The complaint, filed by Government Accountability Project and Project South, details the denial and delay of care for immigrants before and during the coronavirus pandemic as well as a lack of safety measures for immigrants and staff. These allegations, if true, represent a new depth of depravity for this administration and the inhumane cruelty being inflicted upon immigrants.
State of Civil Rights Panel - Part of the JACL/OCA Leadership Summit

For the first time ever, our JACL/OCA Leadership Summit issue briefings are open to the public. Join us to hear from the Leadership Conference on Civil and Human Rights, NAACP, Muslim Advocates, and other partner organizations on issues impacting other minority and immigrant communities!
This will event will be a Live Broadcast. Please check on the Facebook event page for the livestream at the time of the event!
AAPI Immigration, Civil Rights, and Health Issues Briefing - Part of the JACL/OCA Leadership Summit

For the first time ever, our JACL/OCA Leadership Summit issue briefings are open to the public. Join us to hear from AAJC, AAPCHO, SAALT on the current immigration, health, and civil rights issues affecting Asian Americans and Pacific Islanders.
This will event will be a Live Broadcast. Please check on the event page for the livestream at the time of the event!
Complete the 2020 Census Now!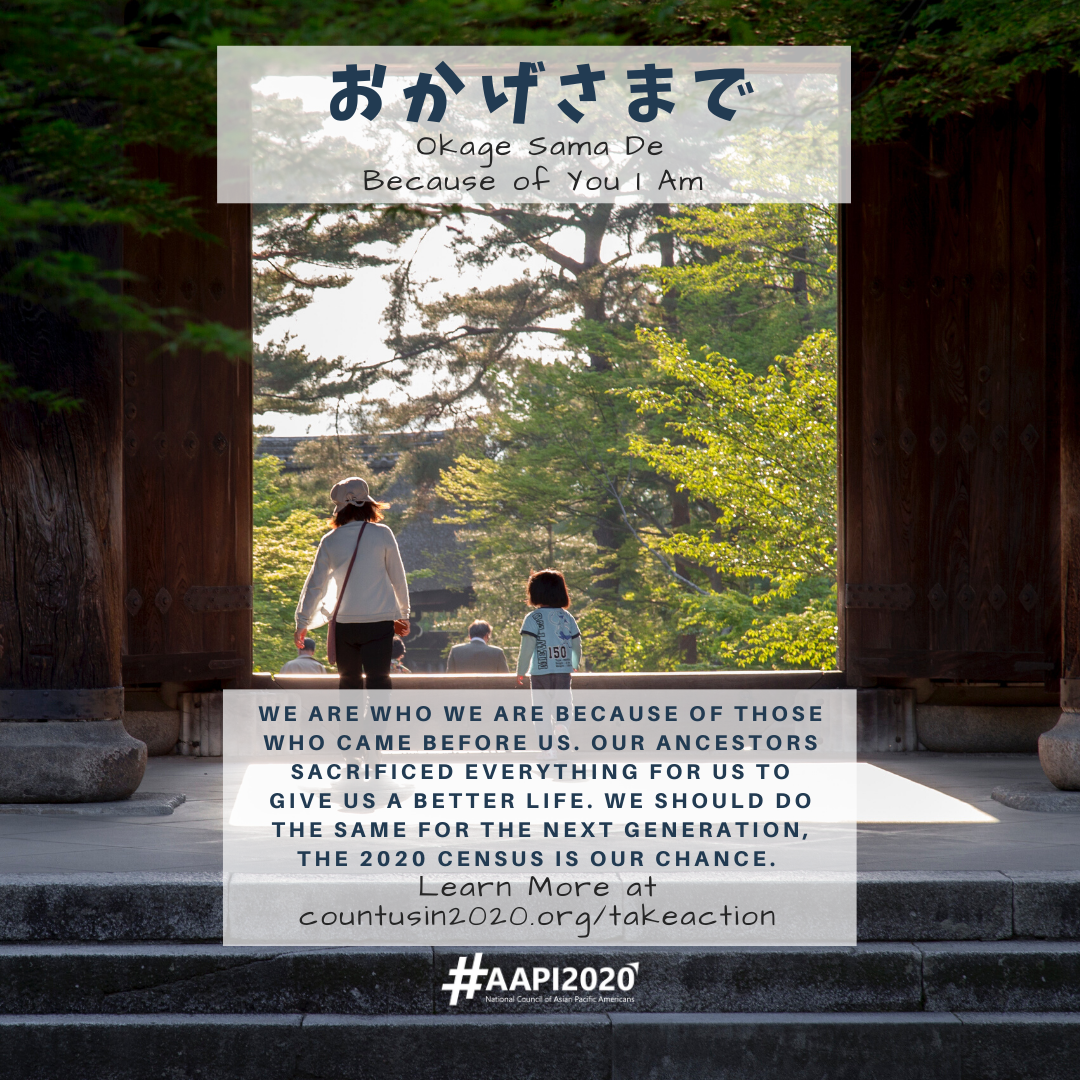 The self-reporting deadline and in-person canvassing dealine for the 2020 Census are coming up soon! That doesn't leave much time leSo if you, your family, friends, or community members haven't completed the Census yet be sure to remind them!
Poston Virtual Pilgrimage: Oct. 3-4!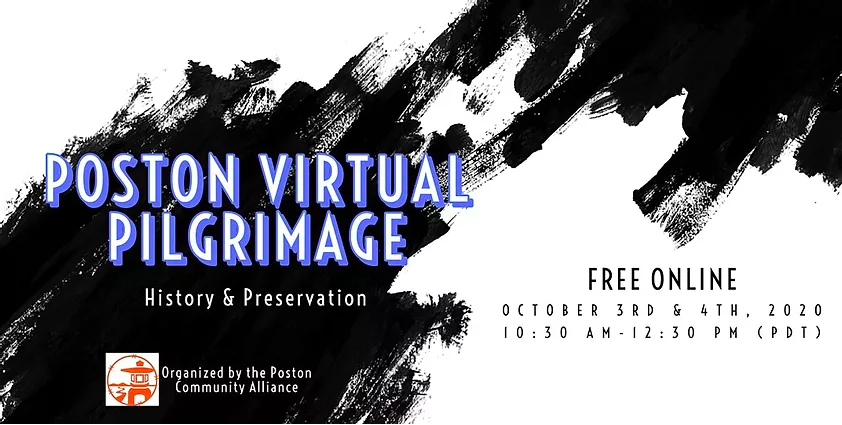 Contact: Marlene Shigekawa, President
postonalliance@gmail.com

POSTON COMMUNITY ALLIANCE TO HOST VIRTUAL PILGRIMAGE
OCTOBER 3–4, 2020
The Poston Community Alliance Annual Pilgrimage will be held as an online event this year on October 3 and October 4. All activities will be free of charge.
Programs will feature opening remarks by Dennis Patch, Tribal Chairman of the Colorado River Indian Tribes Reservation, and a video on the Poston Incarceration Site, which provides Poston's unique history and updates on past and present Alliance projects. Workshops will be provided followed with live Q & A sessions. Additional videos and films can be viewed "on demand" at www.postonpreservation.org. Special guest presenter will be Derek Mio, lead actor of the TV series The Terror: Infamy. Mio will present a reading of Marlene Shigekawa's children's book "Welcome Home Swallows".
To register for this free online event and receive the virtual event link, go to https://poston-virtual-pilgrimmage.eventbrite.com
The Poston Community Alliance is a non-profit organization. The mission of the Poston Community Alliance is to preserve Poston's incarceration history to strengthen and expand efforts in upholding social justice for all Americans, regardless of race, religion and ethnicity. Through multimedia educational outreach and the preservation of stories, artifacts and historic structures, Poston's unique multicultural history, involving Japanese Americans and Native Americans, will be captured and saved.
Join Us in Support of H.R. 40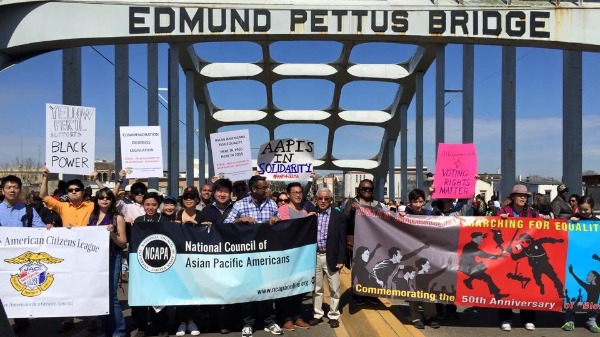 JACL Executive Director, David Inoue, discusses JACL's support of H.R. 40. H.R. 40 would create a commission to examine the institution of slavery, its legacy, and make recommendations to Congress for reparations, beginning a process of repairing and restoring after centuries of enslavement. Click the image above to watch the full video statement.
We've updated our Hate Crimes Page to include more information and reporting options for members of the community as hate crimes increase as a result of COVID-19. You can visit the updated page here.